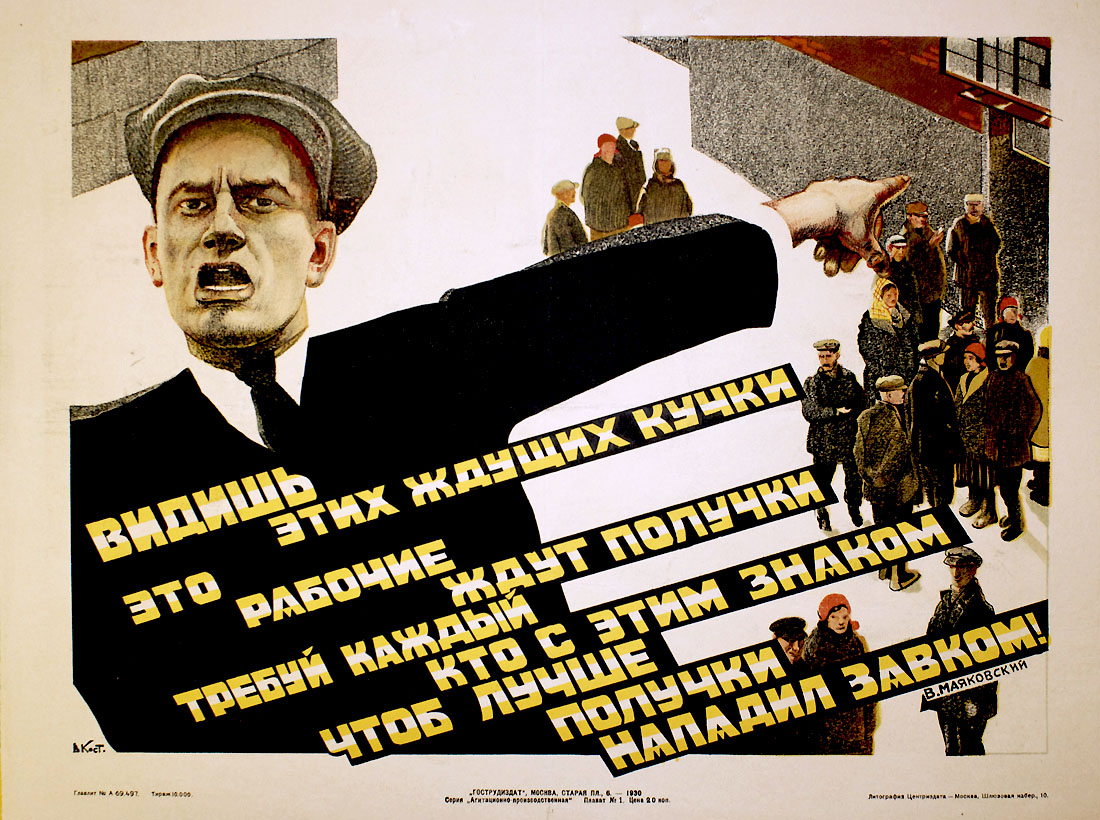 Artist: Kostianitsyn, Vasilii Nikolaevich (Kostitis, Vasilijs) — Костяницын, Василий Николаевич
Throughout his career, Vasilii Nikolaevich Kostianitsyn worked as a portrait artist, poster artist, graphic artist and as a house painter. He was born into a family of icon painters who lived in Tver Oblast, Russia, a town situated on the right bank of the Volga River. Early on, Kostianitsyn (likely born "Kostitis" and of Latvian heritage) was trained by his father and grandfather in the art of icon painting. Prior to the October Revolution of 1917, he dedicated himself to painting icons but after the revolution swept the former empire, he focused on graphic art. This decision led him to a position on the Central Executive Committee of Soviets creating posters and prints to embellish propaganda trains. He created and exhibited works with revolutionary themes, including landscapes and portraits that incorporated markers of political change happening around him.
Read More...
Printer: Printer not indicated —
Publisher: Gostrudizdat (State Publishing House of Labor Issues) — Гострудиздат (Государственное издательство литературы по вопросам труда)
Gostrudizdat (State Publishing House of Labor Issues) was established around 1924 as Labor Issues Publishing in order to disseminate printed material related to labor. Its office was located in Moscow at 6 Staraia (Old) Square in a building that also housed Moscow's Gorkom (city committee) and Obkom (oblast committee). Dominated by government institutions for decades, Staraia Square at one time contained the offices of the Central Committee of the Communist Party of the USSR.
Read More...