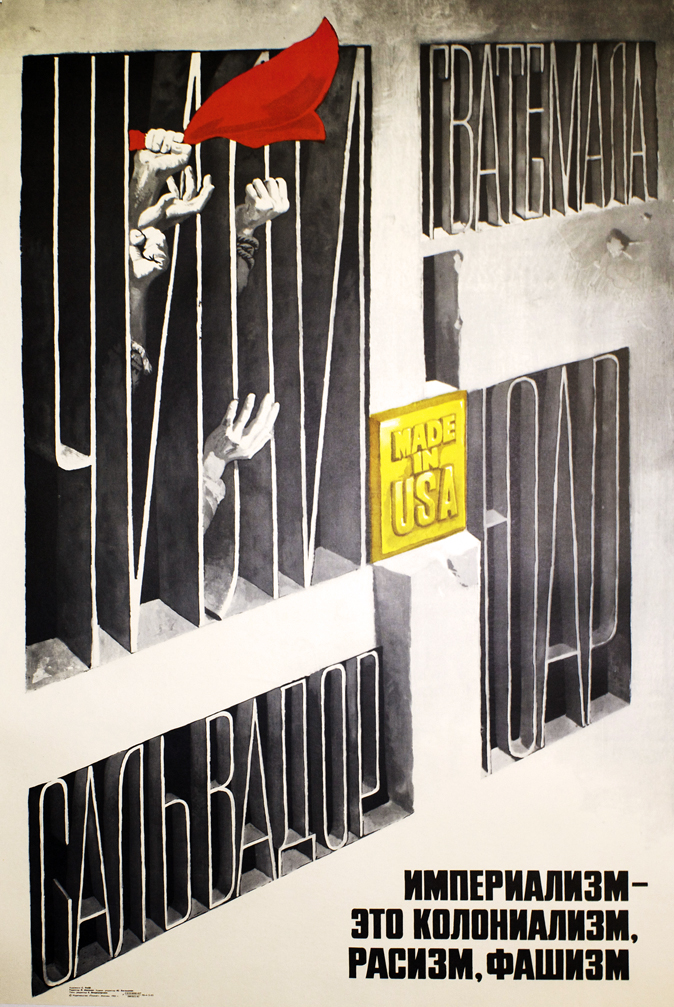 Artist: Raev, Semen Borisovich — Раев, Семен Борисович
Semen Borisovich Raev was a multi-faceted artist and a poster designer. Born in Moscow, Raev studied at the Moscow Regional Art Pedagogical School of Fine Arts of 1905 (a.k.a. Moscow Academic Art School) from 1949 to 1952. After graduation, he was professionally engaged in the field of sculpture, painting and the metallic arts. He also ventured into applied graphic design, and in that field he made his mark with the posters he created. From the early 1960...
Read More About This Artist
Printer: Printer not indicated —
Publisher: Plakat (All-Union Poster), Moscow — Плакат
Plakat (All-Union Poster) was created in 1974 in Moscow through the work of the Union of Artists and the Central Committee of the Communist Party. The chief of its poster department was Dmitry Akimovich Isaev. Plakat publishers existed until 1991 whereupon it was renamed Panorama publishers.
Read More About This Publisher