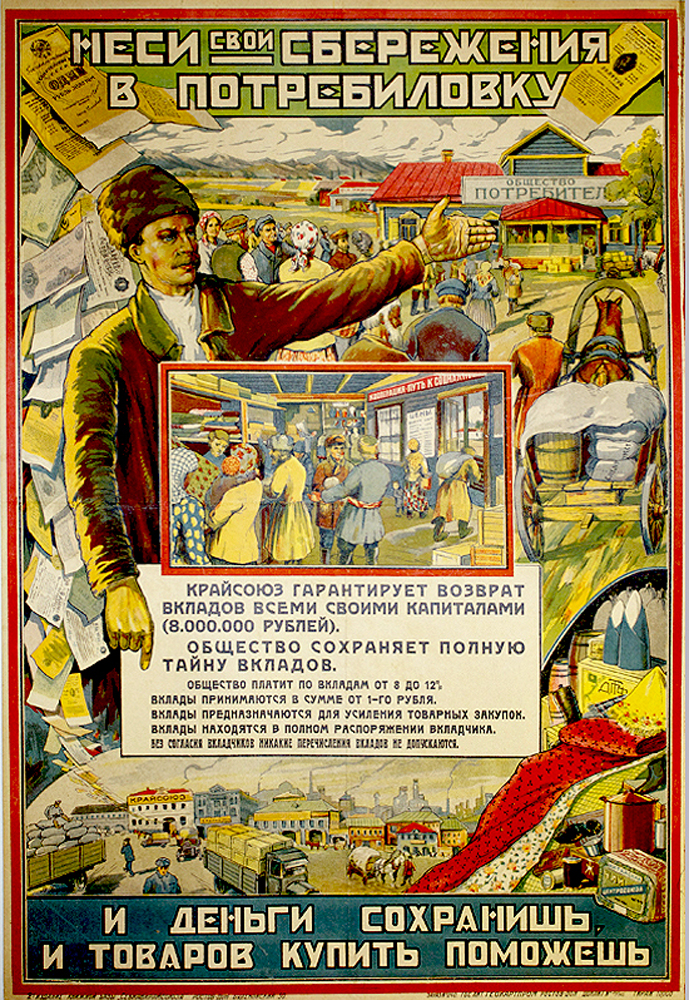 Artist: Biriukov, V. — Бирюков, В.
Printer: 2nd Book Printing Plant of the Sevkravkraisoiuz, Rostov-on-Don —
Located at 59 Budenovskii Street in the city of Rostov-on-Don, the 2nd Book Printing Plant was managed by Sevkravkraisoiuz (North-Caucasus Regional Union of Consumer Societies), a state-owned printing trust. According to a 1919 commerce report on the Soviet Union, there were "...3,000 consumers' societies in [the] North Caucasus comprising 1,800,000 individual members...most important of which, practically uniting all the others, is the Rostof-on-Don [sic] Regional Union."
Read More...
Publisher: State Publishing House of Geokartprom — Геокартпром
Geokartprom was a state-owned trust developed in the mid-1920s to centralize government mapping. Geokartprom produced maps and atlases and with less frequency it published posters. The majority of its print production was done by the workshop of the V.T.U. (Military Technical Administration) located in Moscow at 9 Bol'shaia Polianka Street (A.K.A. Soviet Street).
Read More...