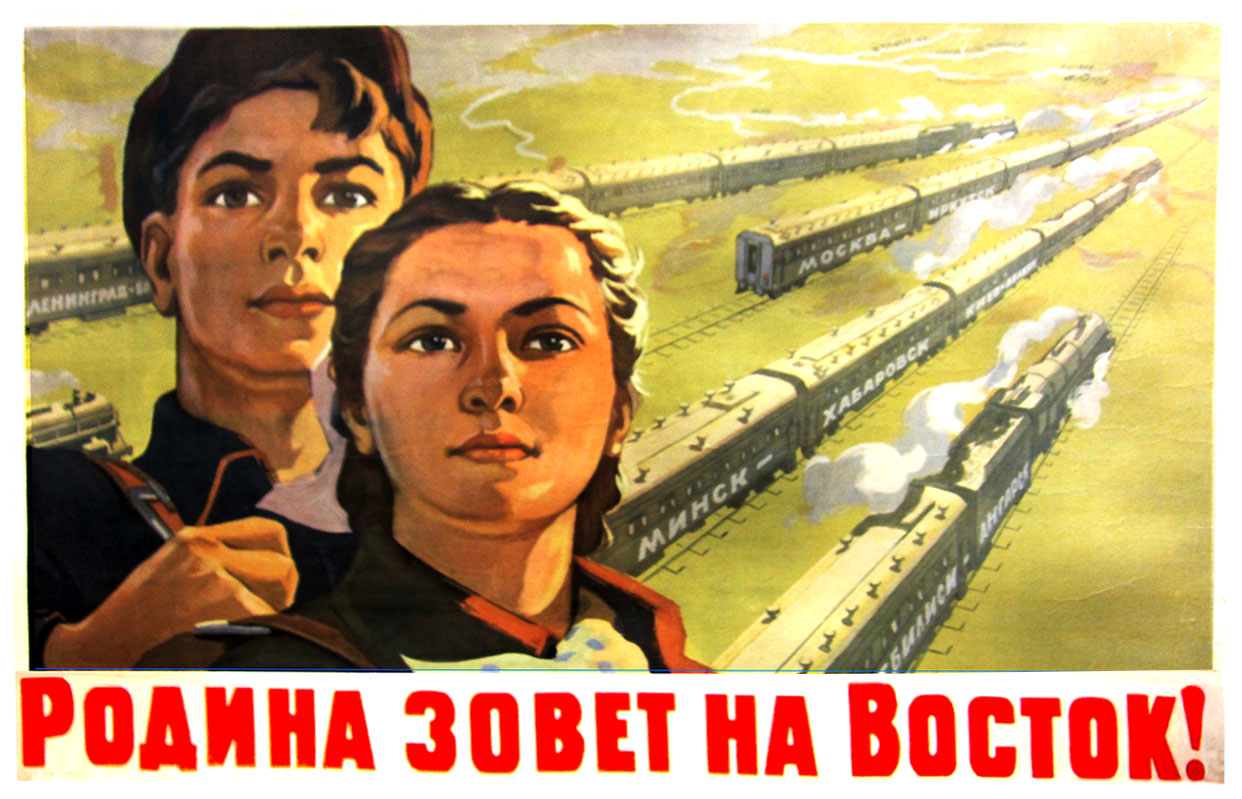 Artist: Kapitan, A. — Капитан, А.
Printer: Kalinin City Poligrafkombinat of Glavpoligrafprom —
The Kalinin Poligrafkombinat of Glavpoligrafprom was located at 5 Lenin Ave. (formerly Voroshilov Street) in Kalinin (now, Tver) a city northwest of Moscow. Poligrafkombinat is the portmanteau word for "printing plant". The plant was under the management of Glavpoligrafprom (Main Directorate of the Printing Industry) during the mid-1950s into the 1970s.
Read More...
Publisher: IzoGiz (State Publishing House of Fine Art), Moscow —
Izogiz was the fine arts section of Ogiz publishing. In 1963, Izogiz was re-named Sovetskii khudozhnik, "Soviet Artist".
Read More...