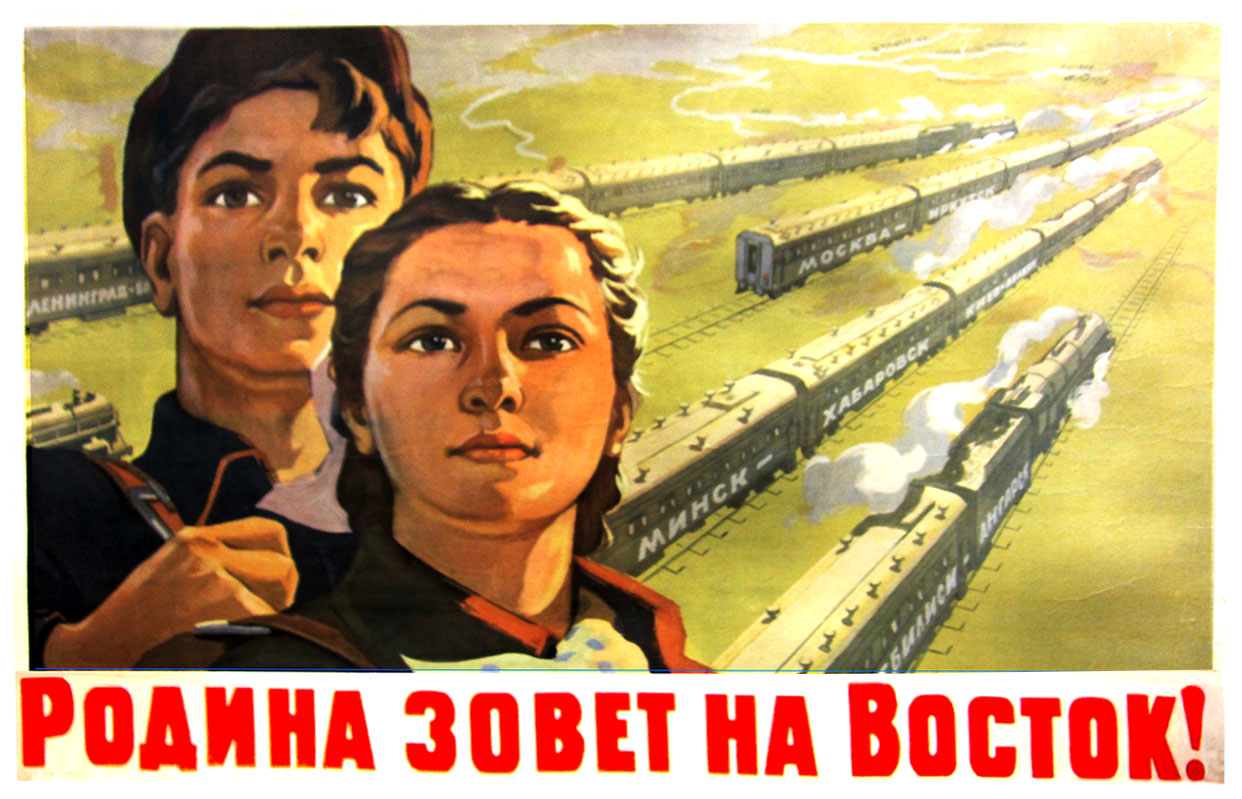 Artist: Kapitan, A. — Капитан, А.
Printer: Kalinin City Poligrafkombinat of Glavpoligrafprom — Калининский полиграфический комбинат Главполиграфпрома
The Kalinin Poligrafkombinat (printing plant) was located at 5 Lenin Avenue (formerly Voroshilov Street) in Kalinin (Tver) northwest of Moscow. Throughout its existence, the name of this printing plant changed depending on the various state-owned trusts that handled its management. During the mid-1950s into the 1970s, the plant was under the management of Glavpoligrafprom (Main Directorate of the Printing Industry).
Read More About This Printer
Publisher: IzoGiz (State Publishing House of Fine Art), Moscow — Изогиз (Государственное издательство изобразительного искусства), Москва
The history of IzoGiz begins with the formation of Ogiz, the Association of the State Book and Magazine Publishers. In 1930, the Sovnarkom of the Russian Socialist Federative Soviet Republic established Ogiz to centralize publishing under a monopoly in order to eliminate duplication of printed material, to streamline and control publishing production and its output, and to create a base for marketing books, training and technical manuals. In 1931, the Central Committee of the USSR ordered certain ...
Read More About This Publisher