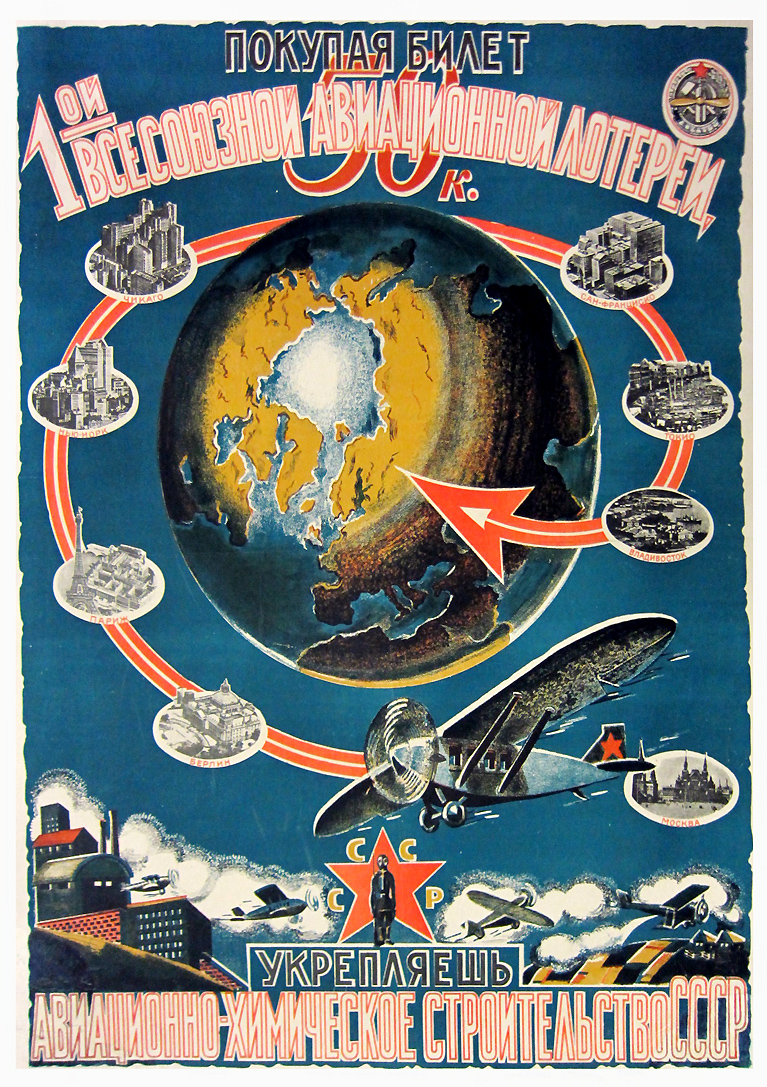 Artist: Artist Unknown — неизвестный художник
The artist's name on the poster is not indicated. By assigning Artist Unknown to a poster it also could mean the artist used a chop mark whereby no signature is seen thus rendering the artist's identity anonymous.
Read More...
Printer: Mospoligraf (Moscow Polygraphic), Moscow —
Mospoligraf was a state-owned printing trust located in Moscow. In 1921, the Soviet Union formulated a plan to consolidate the nation's largest and best printing operations into state-owned trusts and in 1922, Mospoligraf was organized to consolidate the Moscow printing industry. Mospoligraf was the second printing trust organized in Moscow outside of the Mospechat' trust and it secured a myriad of printing houses under local printing sections such as the 2nd Chromolithography Workshop, the 5th Lithography Workshop, the 7th Typography Workshop and the 26th Lithography Workshop, to name a few. Mospoligraf incorporated over two thousand workers. When it was reorganized, it went on to lease to other operators. For example, two printers in the Mospoligraf trust-- the 1st Exemplary Print Shop and the 20th Print Shop (Krasnii Proletarii)-- were both leased to Gosizdat publishers. While government trusts led the printing industry in terms of ownership, efforts to consolidate the printing industry remained disjointed throughout the history of the USSR.
Read More...
Publisher: Publisher illegible —