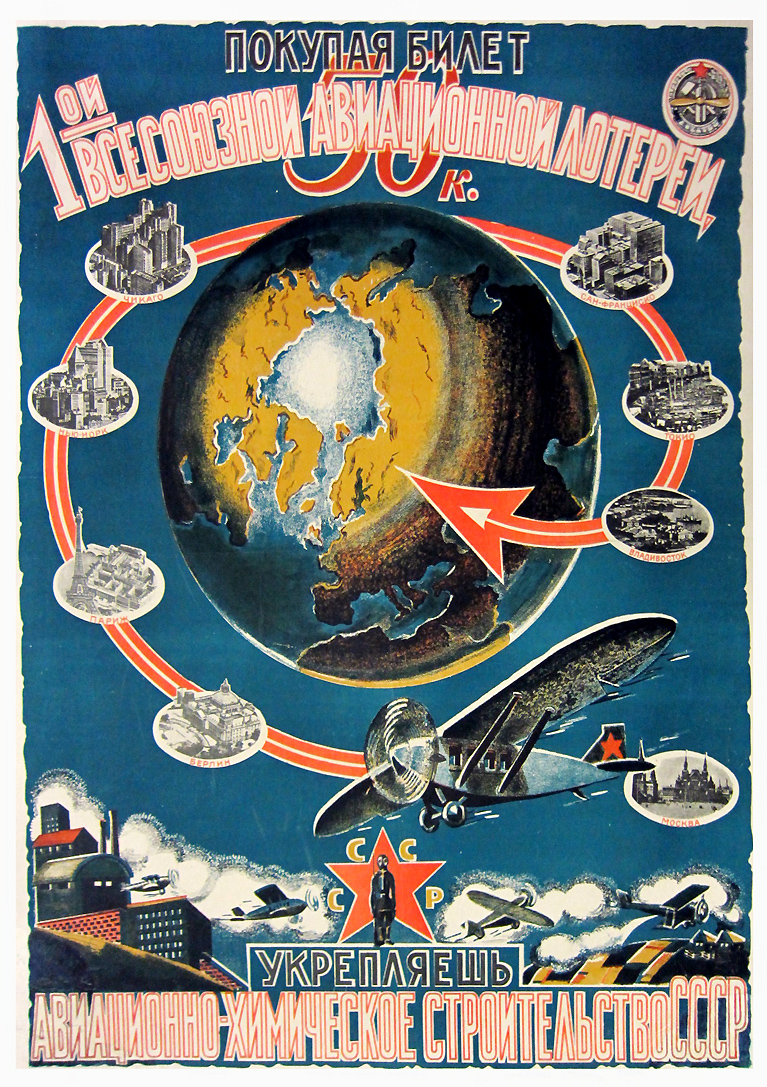 Artist: Artist Unknown — неизвестный художник
The artist's name on the poster is not indicated. By assigning Artist Unknown to a poster it also could mean the artist used a chop mark whereby no signature is seen thus rendering the artist's identity anonymous.
Read More...
Printer: Mospoligraf (Moscow Polygraphic), Moscow — Мосполиграф, Москва
Mospoligraf was a state-owned printing trust located in Moscow. When the Soviet Union formulated a plan in 1921 to consolidate the nation's largest and best printing operators into state-owned trusts; Mospoligraf was organized in 1922 to carry out consolidation of the Moscow printing industry. With a staff of over two thousand, Mospoligraf was the second-largest printing trust organized in Moscow outside of the Mospechat' trust, and it oversaw a myriad of houses under local printing sections such as the 2nd Chromolithography Workshop, the 5th Lithography Workshop, the 7th Typography Workshop and the 26th Lithography Workshop, to name a few. After a reorganization, the trust leased its operators. For example, two printers under Mospoligraf- the 1st Exemplary Print Shop and the 20th Print Shop (Krasnii Proletarii)-- were both leased to Gosizdat publishing. Throughout the history of the USSR, government trusts led the printing industry in terms of ownership, but efforts to consolidate the industry (as a whole) remained disjointed.
Read More...
Publisher: Publisher illegible —