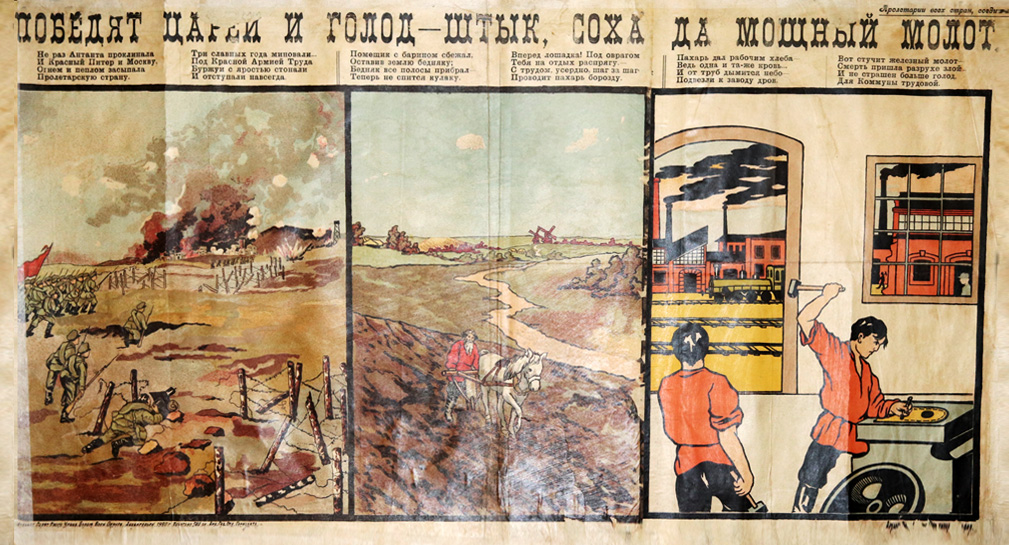 Artist: Artist Unknown — неизвестный художник
The artist's name on the poster is not indicated. By assigning Artist Unknown to a poster it also could mean the artist used a chop mark whereby no signature is seen thus rendering the artist's identity anonymous.
Read More...
Printer: Illegible Printer Name —
Publisher: Gosizdat (State Publishing House) —
Established in 1919, Gosizdat provided a base for the centralized plan to collectivize all private publishers and printers. While Gosizdat existed somewhat independent of the government after its formation, by 1930 it served as the base of the state publishing conglomerate, "Association of State Publishing Houses" (OGIZ), the entity that united all Soviet publishing houses under complete state control.
Read More...