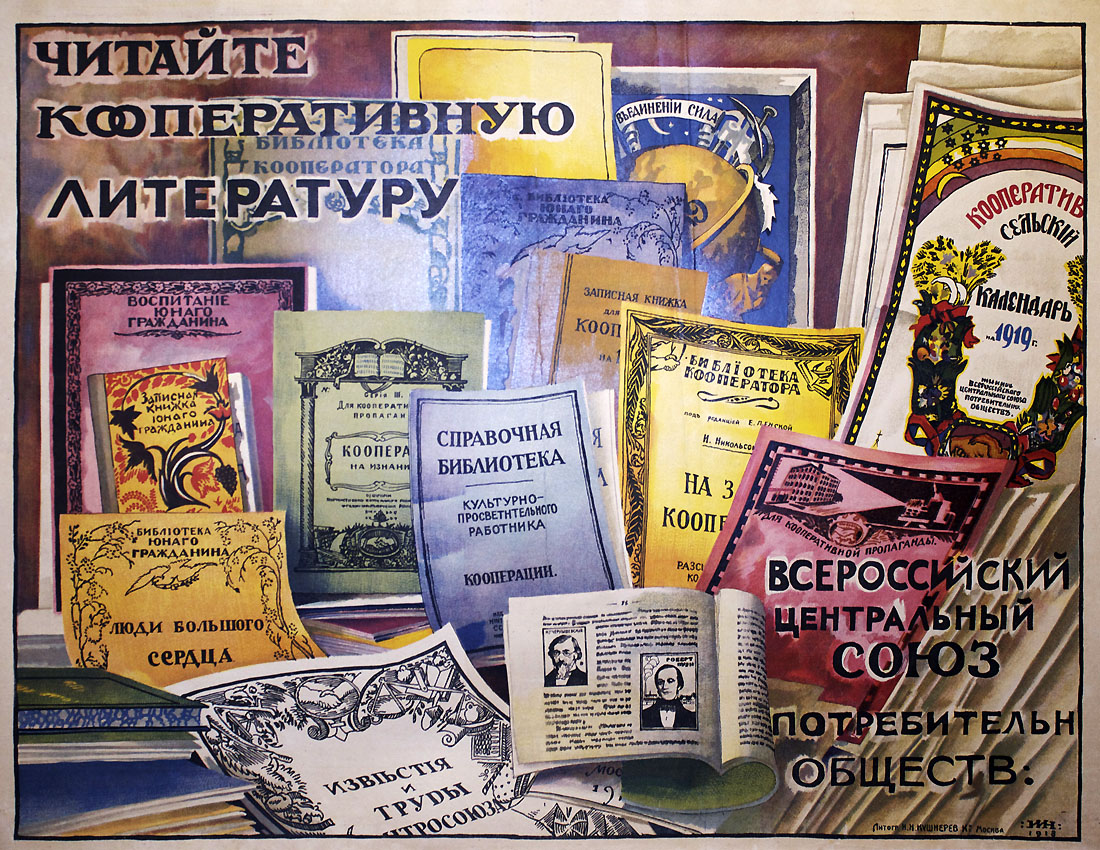 Artist: Nivinskii, Ignatii Ignat'evich — Нивинский, Игнатий Игнатьевич
Ignatii Ignat'evich Nivinskii graduated from the Stroganov Institute of Art in 1899. His focus of studies was architecture and monumental decorative arts. With these skills, he became a pioneer of the etching technique in Soviet art. From 1906 to 1912, Nivinskii created a mural for the Museum of Fine Arts.  In 1908, he began training under Stanislav Zhukovsky, a Polish-Russian painter specializing in printmaking. Nivinskii exhibited with Assotsiatsia moskovskikh khudozhnikov [The Association of the Muscovite Artists] in 1913, 1916, and 1...
Read More About This Artist
Printer: I.N. Kushnerev & Co. Typolithography, Moscow — Типо-литография Товарищества И. Н. Кушнерев и Ко., Москва
Russian entrepreneur Ivan Kushnerev founded the Ivan Kushnerev & Company Printing Shop in 1869 in Moscow. Having tried his hand at publishing, Kushnerev turned to printing and opened a small shop "with a dozen workers, one hand press, and a single printing machine." In 1903, the shop acquired Moscow's first Linotype press. As his business grew, he brought-in partners, and when Kushnerev died in 1896, his printing company was one of the largest in Imperial Russia...
Read More About This Printer
Publisher: Publisher not indicated —