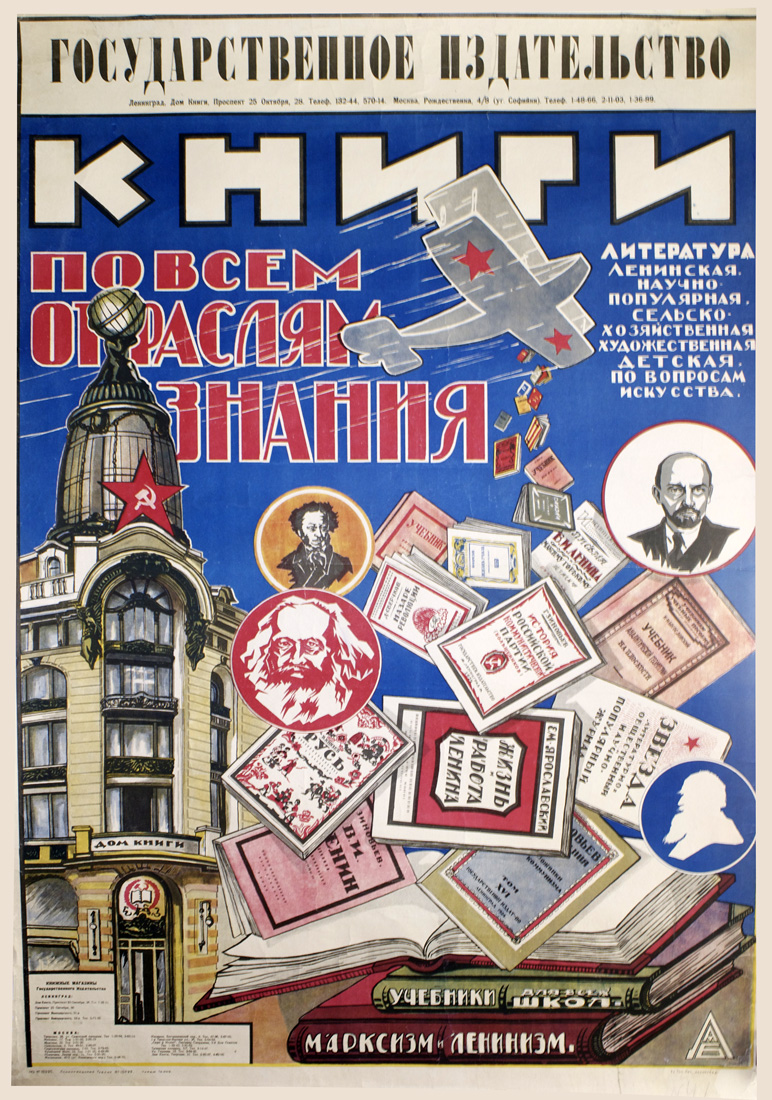 Printer: 1st State Lithography Workshop, Leningrad (formerly Kibbel) — 1-я государственная литография, Ленинград
The 1st State Lithography had its roots in Imperial Russia. The St. Petersburg-based printing operation was founded in 1881 by Theodore Kibbel (Fedor Fyodorovich Kibbel') with just four printing presses. By the 1890s, Kibbel had opened a large workshop at 9 Kronverkskaia near the intersection of Mir Street. As a hub for the chromolithography production of posters, labels, cartons, and other ephemera; Kibbel ran one of the largest and most versatile printing operations in the Russian Empire. In...
Read More About This Printer
Publisher: State Publishing House, Leningrad — Государственное издательство, Ленинград
The State Publishing House had its origins in Imperial Russia as the Royal Print Yard in St. Petersburg. After the Soviets nationalized the print yard in 1917, that action formed the Publishing House of the Petrograd Soviet directed by the Literary and Publishing Department of People's Commissariat for Education. In 1919, the State Publishing House in St. Petersburg changed its name to Petrogosizdat (Petrograd State Publishing) and in 1924, it was named Lengosizdat (Leningrad State Publishing, a.k....
Read More About This Publisher