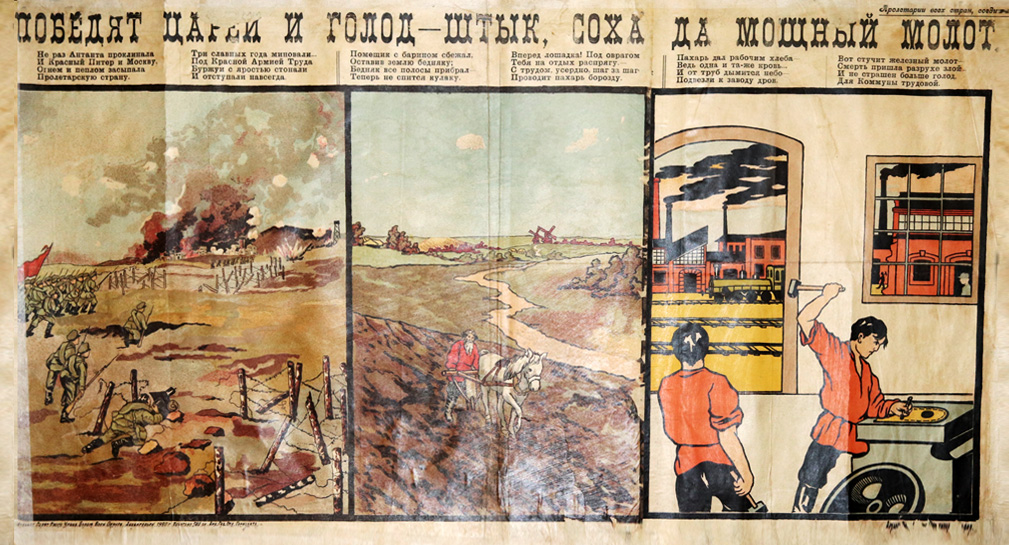 Artist: Artist Unknown — неизвестный художник
The artist's name on the poster is not indicated. By assigning Artist Unknown to a poster it also could mean the artist used a chop mark whereby no signature is seen thus rendering the artist's identity anonymous.
Read More About This Artist
Printer: Illegible Printer Name —
Publisher: Gosizdat (State Publishing House) — Госиздат (Государственное издательство)
Gosizdat was established in Moscow in May 1919 via the merger of the publishing departments of VTsIK (All-Russian Central Executive Committee), the Moscow Soviet, the Petrograd (St. Petersburg) Soviet, the People's Commissariat of the RSFSR, and others. Gosizdat was the first large-scale, state-controlled publisher formed with the purpose of joining the nation's printing and publishing entities under a single institution. While it existed somewhat independent of the government, by 1930 Gosizdat served as the base for the ...
Read More About This Publisher