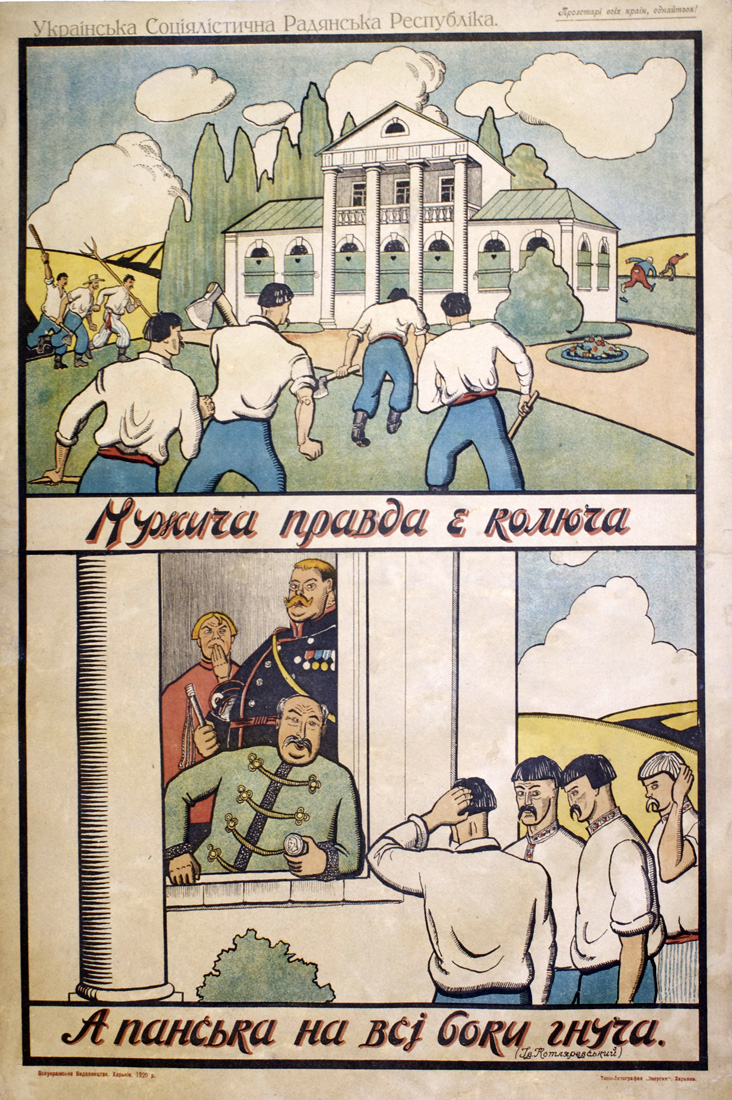 Artist: Kotliarevs'kii, I. — Котляревський, И.
Printer: Energia (Energy) Typography Workshop, Kharkov — Типография Энергия, Харьков
The name "Energy" was used for a multitude of printers throughout the Soviet Union. This particular printer was located in the Ukrainian Soviet Socialist Republic (Ukrainian SSR) and in the city of Kharkov.
Read More About This Printer
Publisher: All-Ukrainian State Publishing House — Всеукраинское издательство (Всеукриздат)
All-Ukrainian State Publishing House (Vseukrizdat) was founded in 1919 as the State Publishing House of Ukraine and its formation was based upon a directive by the All-Ukrainian Central Executive Committee. The publishing house had branches in the cities of Kharkov, Kiev, Volyn', Poltava and other locations in Ukraine. In 1920, the publisher was renamed All-Ukrainian State Publishing and in 1922, the publisher was renamed DVU (Derzhavne vydavnytstvo Ukrainy). DVU became the largest publisher in Soviet Ukraine and the ...
Read More About This Publisher