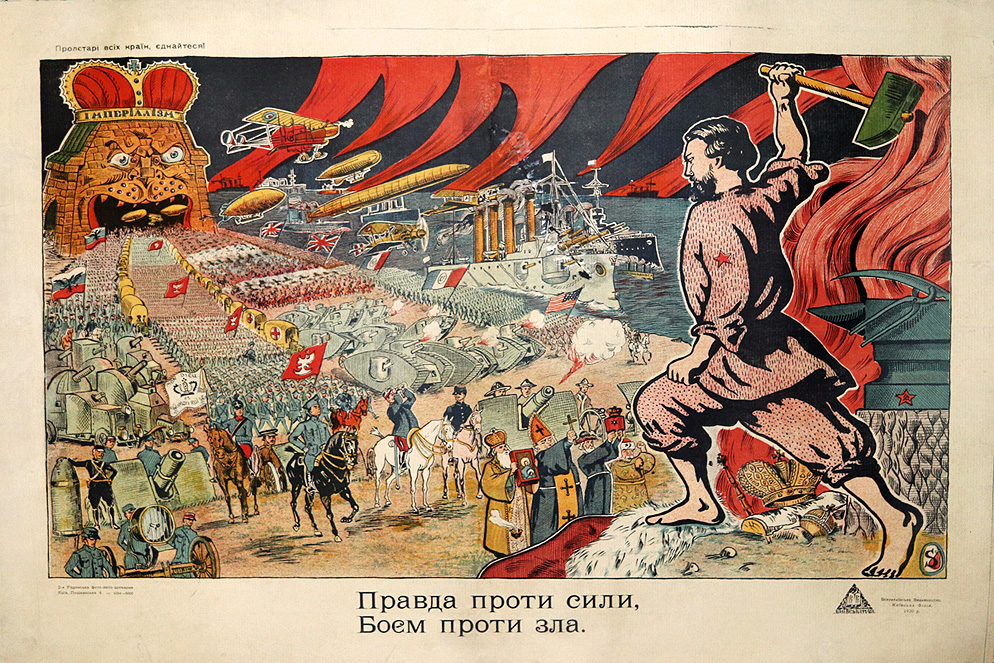 Printer: 2nd Soviet Typography [Photo-Lithography] Workshop, Kiev — 2-я Советская фото-лито-типография, Киев
The 2nd Soviet Typography Workshop was located at 4 Pushkin Street in Kiev, Ukrainian Soviet Socialist Republic. Over a period of management changes through the years, the printer was also known as the Photo-Lithography Workshop as well as the Soviet Printing Office.
Read More About This Printer
Publisher: All-Ukrainian State Publishing House — Всеукраинское издательство (Всеукриздат)
All-Ukrainian State Publishing House (Vseukrizdat) was founded in 1919 as the State Publishing House of Ukraine and its formation was based upon a directive by the All-Ukrainian Central Executive Committee. The publishing house had branches in the cities of Kharkov, Kiev, Volyn', Poltava and other locations in Ukraine. In 1920, the publisher was renamed All-Ukrainian State Publishing and in 1922, the publisher was renamed DVU (Derzhavne vydavnytstvo Ukrainy). DVU became the largest publisher in Soviet Ukraine and the ...
Read More About This Publisher