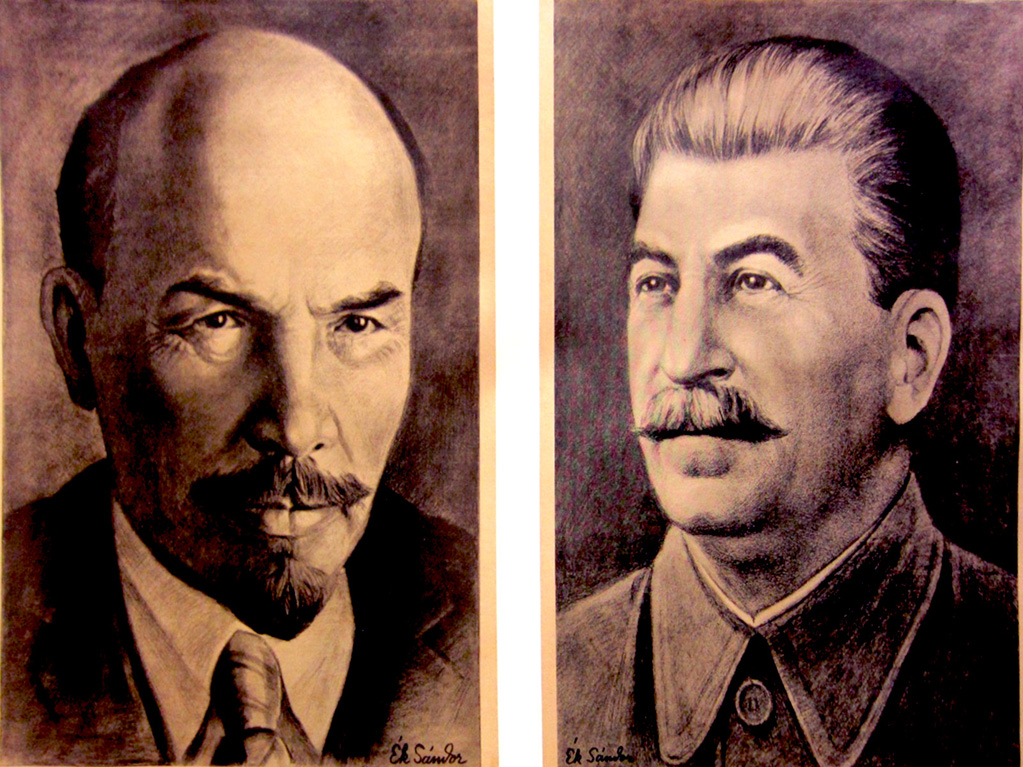 Artist: Ek, Sandor (Ék, Sándor) — Эк, Шандор
Sandor Ek was born Alex Keil in a small village in the Austro Hungarian Empire. He worked as a graphic artist and poster designer in his native Hungary but also worked and lived in Austria, Germany and in the Soviet Union during periods of his life. Early-on, Ek became a member of the Hungarian Communist Party. He studied at arts schools run by the Hungarian painter and communist, Béla Uitz, and by József Ne...
Read More About This Artist
Printer: Szikra (Spark) Press and Publishing House, Budapest —
Szikra (Spark) Press and Publishing was located at 10 Honvéd Street in Budapest, Hungary. It served as the main literature and propaganda communicator for the Hungarian Communist Party. Formed in 1944, Szikra's infrastructure was developed via the nationalization of the Pallas and Stádium printers in the town of Szeged. When the publisher moved its headquarters to Budapest, it occupied the former Catholic Publishing Company offices. During Szikra's early years of development, Hungarian publisher Imre C...
Read More About This Printer
Publisher: Publisher not indicated —