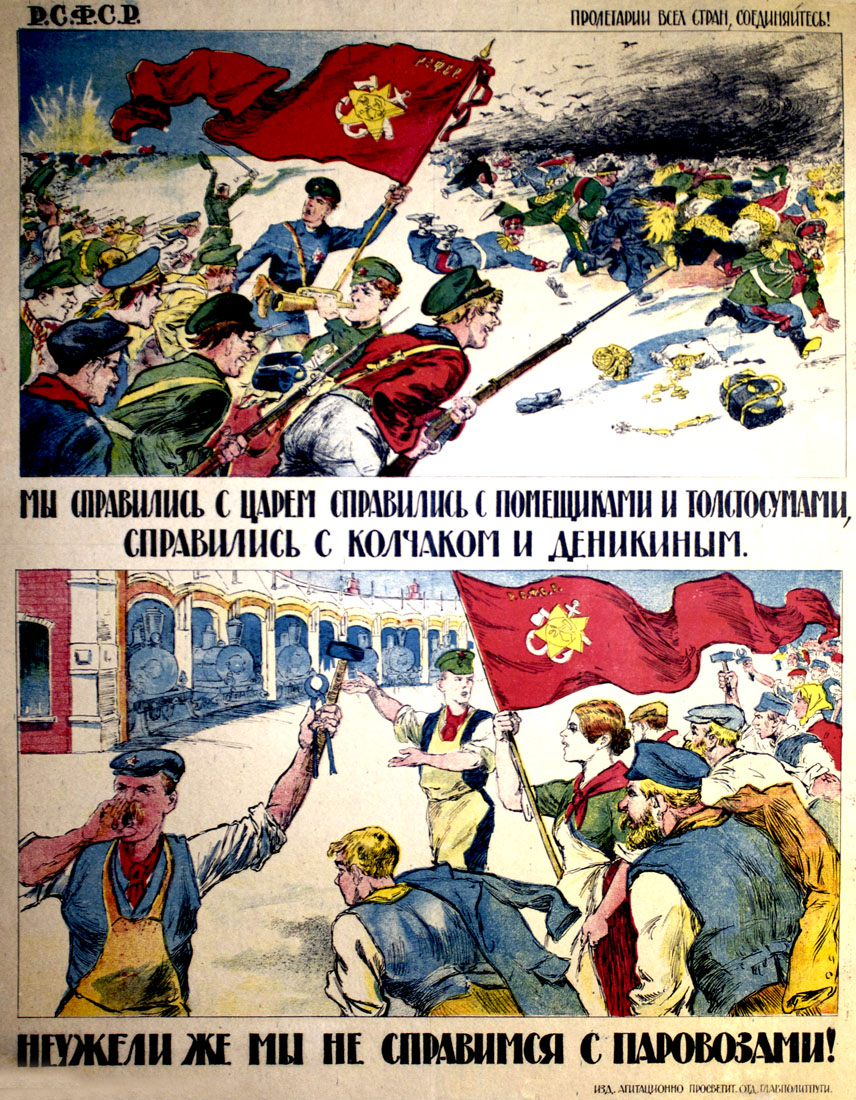 Artist: Artist Unknown — неизвестный художник
The artist's name on the poster is not indicated. By assigning Artist Unknown to a poster it also could mean the artist used a chop mark whereby no signature is seen thus rendering the artist's identity anonymous.
Read More About This Artist
Printer: Printer not indicated —
Publisher: Glavpolitput (Main Department of the Commissariat of Transport) — Главполитпуть
Glavpolitput' was established in February 1919 as an interim political body under the leadership of the Central Committee of the Communist Party of the Soviet Union. In January 1920, it was reorganized and became part of the Main Political Administration of the People's Commissariat of Railways (NKPS). During the Russian Civil War, Glavpolitput' was responsible for managing thousands of agitpunkt (agitation point) kiosks in railroad stations.
Read More About This Publisher