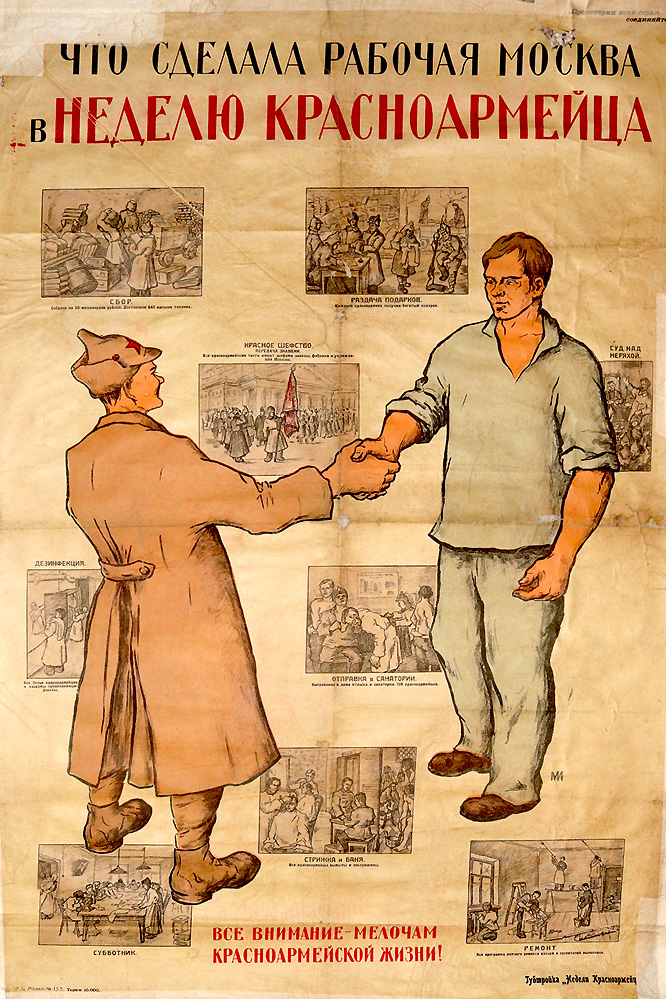 Artist: Ioffe, Mark Solomonovich — Иоффе, Марк Соломонович
Mark Ioffe was born Mordukh Ber Solomonovich in a part of the Russian Empire that is today the Republic of Latvia. Minimal information is published on this artist and additional research is pending.
Read More About This Artist
Printer: MSNKh 1st Exemplary Printing, Moscow —
MSNKh (Moscow Council of National Economy) 1st Exemplary Printing was at 71 Piatnitskaia Street in Moscow. Prior to Soviet nationalization, this printer was the Sharapov-Sytin Partnerhip. Ivan Dmitrievich Sytin (1851-1934), the son of a peasant, opened a small lithographic shop in Moscow with a single press and developed it into the largest private printing company in Tsarist Russia by the start of the 20th century. The Bolsheviks nationalized Sytin's shop in Moscow (at Valovaia and Pi...
Read More About This Printer
Publisher: Publisher not indicated —