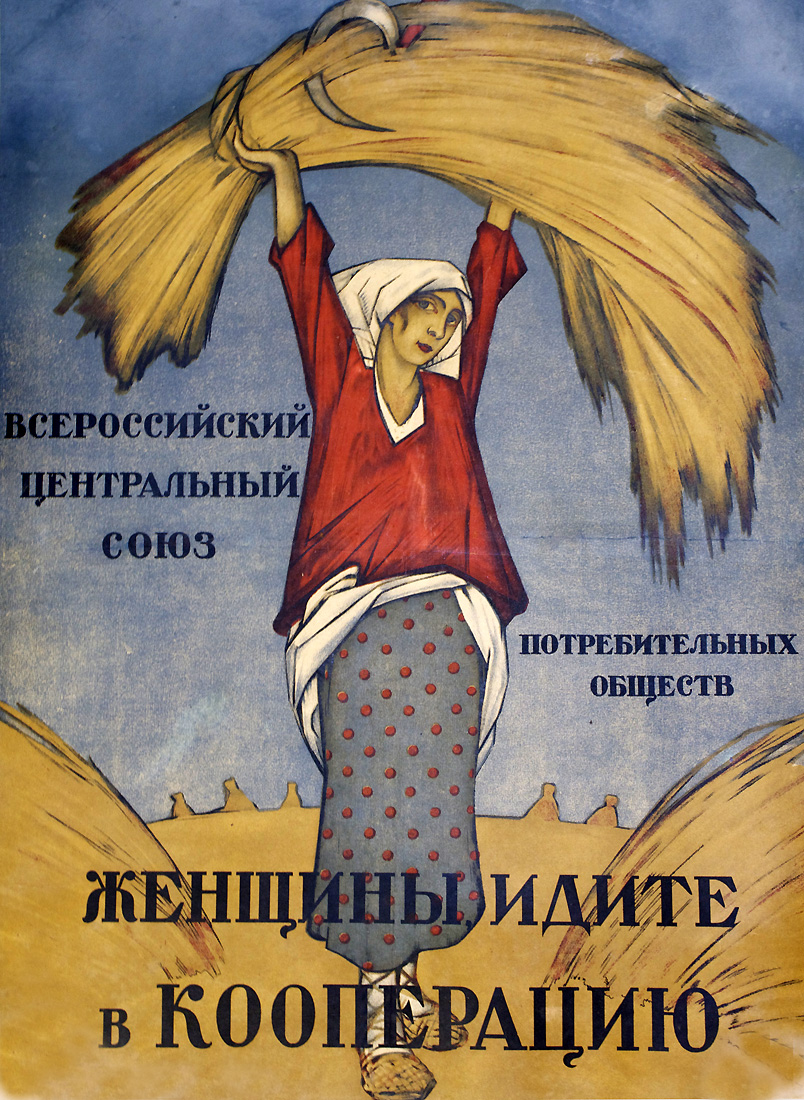 Artist: Nivinskii, Ignatii Ignat'evich — Нивинский, Игнатий Игнатьевич
Ignatii Ignat'evich Nivinskii graduated from the Stroganov Institute of Art in 1899. His focus of studies was architecture and monumental decorative arts. With these skills, he became a pioneer of the etching technique in Soviet art. From 1906 to 1912, Nivinskii created a mural for the Museum of Fine Arts.  In 1908, he began training under Stanislav Zhukovsky, a Polish-Russian painter specializing in printmaking. Nivinskii exhibited with Assotsiatsia moskovskikh khudozhnikov [The Association of the Muscovite Artists] in 1913, 1916, and 1...
Read More About This Artist
Printer: Printer not indicated —
Publisher: Tsentrosoiuz (Central Union of Consumers' Societies) — Центросоюз
MSPO (Moscow Central Union of Consumers' Societies) was established in 1898 and it gained significant membership throughout Imperial Russia after 1907. After its reorganization by the Soviet government, MSPO became part of an association of consumer unions and its name was changed to the Central Union of Consumers' Societies (Tsentrosoiuz). In May 1921, Tsentrosoiuz became the single government agency responsible for distribution of wholesale consumer goods in the country.
Read More About This Publisher