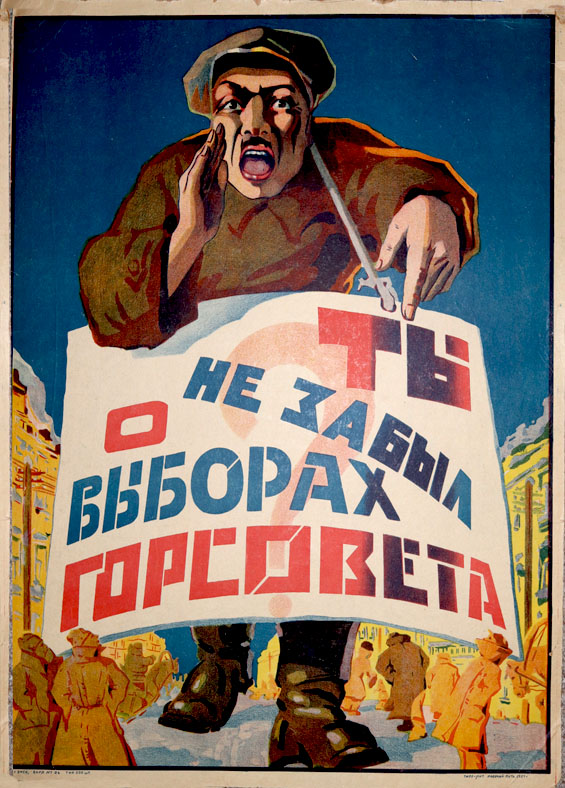 Artist: Artist Unknown — неизвестный художник
The artist's name on the poster is not indicated. By assigning Artist Unknown to a poster it also could mean the artist used a chop mark whereby no signature is seen thus rendering the artist's identity anonymous.
Read More About This Artist
Printer: Typolithography of Rabochee Put' (Working Way), [Omsk] — Типолитография Рабочий путь, [Омск]
As early as 1921, the newspaper Rabochee Put' (Working Way) served as the organ of the Omsk Provincial Executive Committee of the Communist Party. The daily newspaper was printed in Omsk at 19 Lenin Street. It is unclear however if the Omsk paper was connected to the Petrograd (St. Petersburg) newspaper of the same name that was founded in 1917.
Read More About This Printer
Publisher: Publisher not indicated —