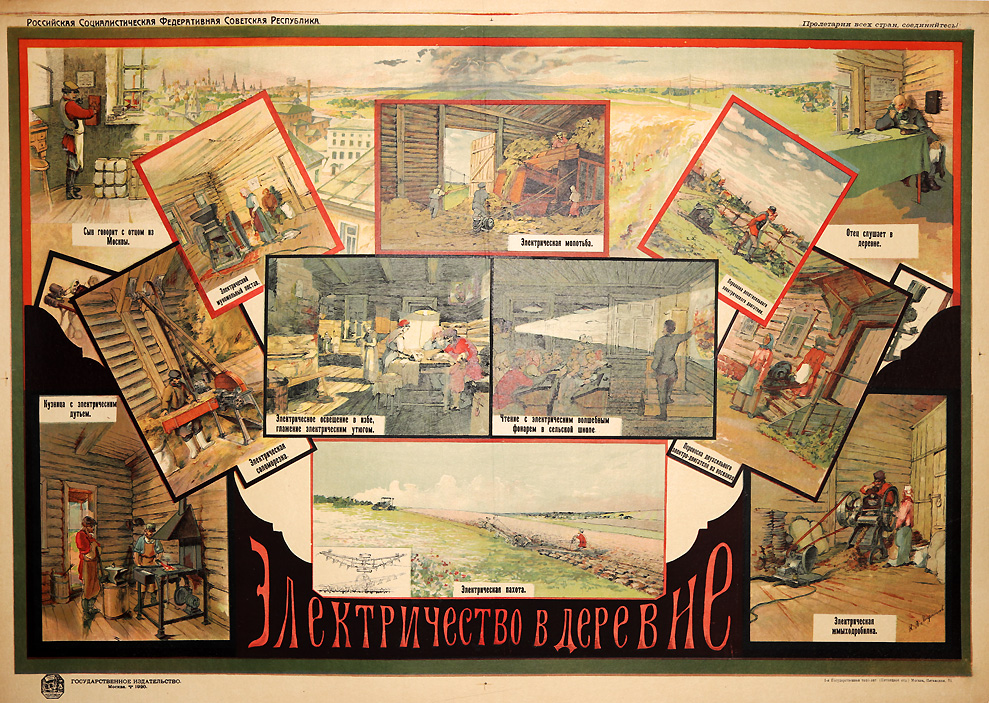 Artist: Mikhailov, Nikolai Ivanovich — Михайлов, Николай Иванович
Nikolai Mikhailov (known by his alias N. Diomidi) was born into a military family. He studied at the Kazan Art School from 1912 to 1918. In 1919 during the Russian Civil War, he fled Kazan with the retreating White Army and made his way to China where he worked as an artist in the Russian Theater at Harbin. In 1923, Mikhailov returned to Russia and settled in a Moscow suburb. In 1932 he was accepted into the Artists Union of ...
Read More About This Artist
Printer: 1st State Typo-lithography Workshop, Moscow (formerly Sytin) — 1-я Государственная типо-литография, Москва (до Сытина)
The 1st State Typo-lithography Workshop began as the Sharapov-Sytin Partnership in the era before the Russian Revolution. Ivan Dmitrievich Sytin (1851-1934) was the son of a peasant from the Kostroma region northeast of Moscow. In the 1860s, Sytin worked in Moscow as an apprentice and then as the manager for a printing shop owned by Peter Nikolaevich Sharapov. In 1879, Sytin opened his own printing shop in Moscow using a single press. By the start of ...
Read More About This Printer
Publisher: State Publishing House, Moscow — Государственное издательство, Москва
In May 1919, the All-Russian Central Executive Committee created the State Publishing House of the RSFSR (Russian Soviet Federative Socialist Republic), Moscow. The State Publishing House had its origins in Imperial Russia as the Royal Print Yard in St. Petersburg. As the Red Army controlled more provinces and cities in former Imperial Russia, the State Publishing House developed offices outside St. Petersburg. The State Publishing House, Moscow is sometimes cited in historical references as the "...
Read More About This Publisher