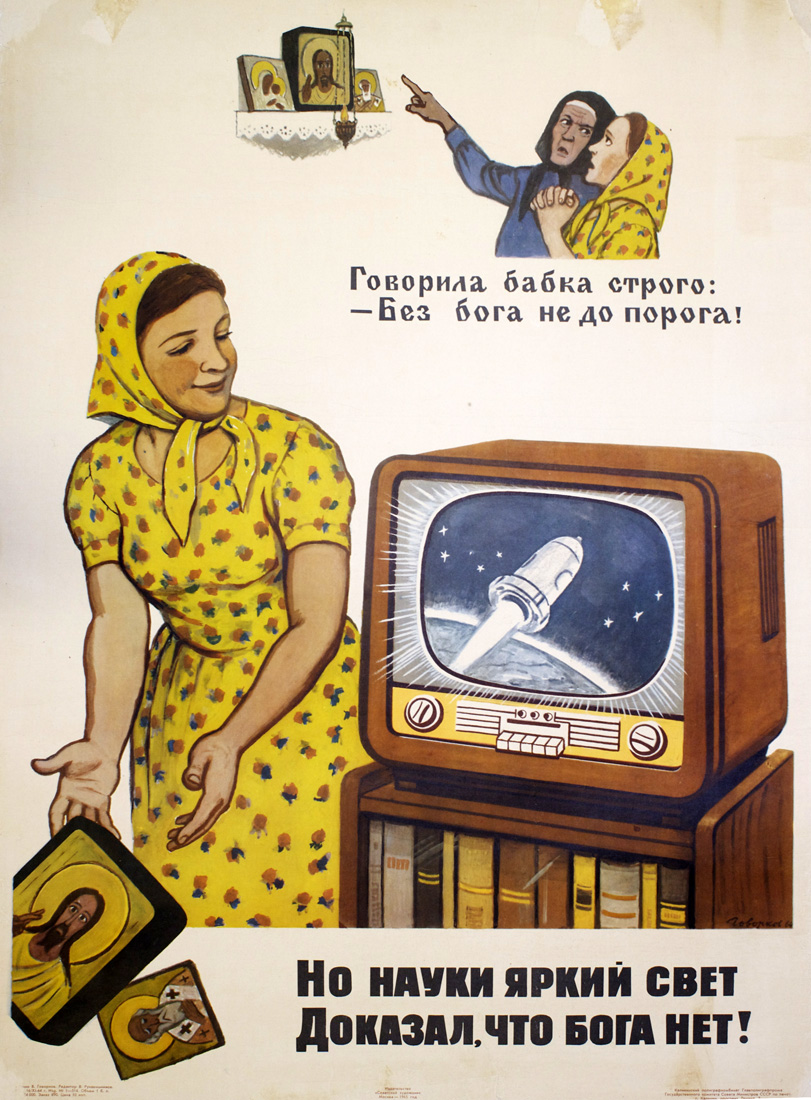 Artist: Govorkov, Viktor Ivanovich — Говорков, Виктор Иванович
Viktor Ivanovich Govorkov studied art in the studios of the Club for Soviet Workers in Vladivostok during the mid-1920s. From 1926 to 1930, Govorkov studied at VKhUTEIN [Higher Art and Technical Institute] in Moscow under the tutelage of Sergei Gerasimov where he concentrated in monumental art. His thesis at VKhUTEIN was a sketch for a panel intended for decoration on Red Square in preparation for the May Day festivities there in 1930. Upon his graduation he served ...
Read More About This Artist
Printer: Kalinin City Poligrafkombinat of Glavpoligrafprom — Калининский полиграфический комбинат Главполиграфпрома
The Kalinin Poligrafkombinat was located at 5 Lenin Avenue (formerly Voroshilov Street) in Kalinin (now Tver), a city northwest of Moscow. Throughout its existence, the name of this printing plant changed depending on the various state-owned trusts that handled its management. During the mid-1950s into the 1970s, the plant was under the management of Glavpoligrafprom (Main Directorate of the Printing Industry). Poligrafkombinat is the portmanteau for the English word, printing plant.
Read More About This Printer
Publisher: Sovetskii Khudozhnik (Soviet Artist), Moscow — Советский художник, Москва
Sovetskii Khudozhnik (Soviet Artist) was a publishing house that chiefly served the Artists' Union of the USSR. The house was founded in Moscow in 1963 during a period of reorganization within the state publishing sector. Sovetskii Khudozhnik turned out albums, art reproductions, postcards and art books, catalogs, brochures and, posters. It also produced illustrated monographs on contemporary artists and collections. In the early 1990s, it was renamed Galart Publishing House.
Read More About This Publisher