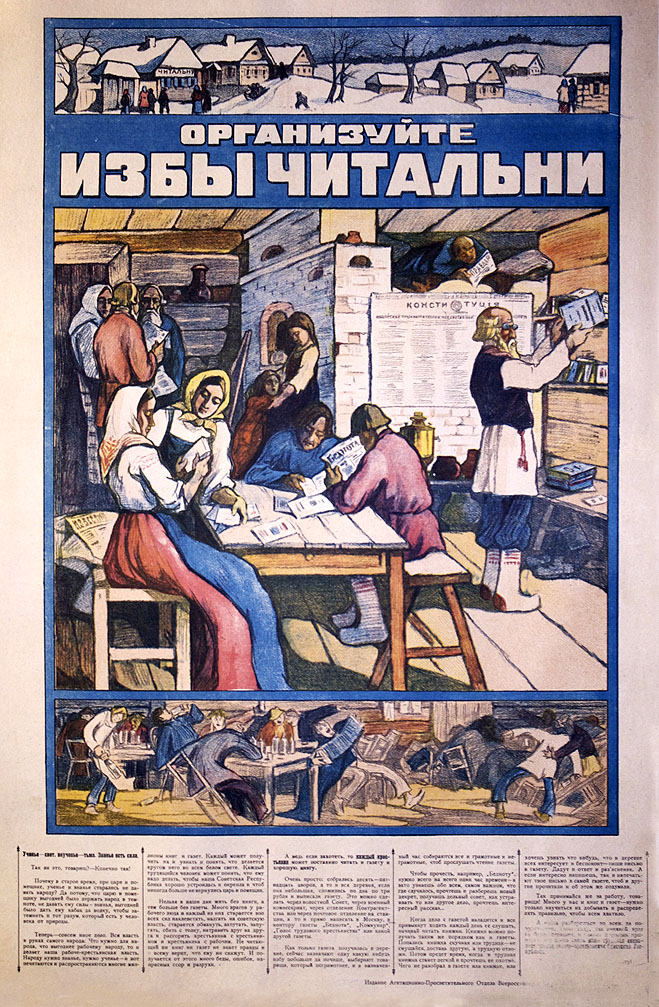 Artist: Apsit, Aleksandr Petrovich (Apsītis, Aleksandrs) — Апситис, Александр Петрович
Alexandr Petrovich Apsit grew up amidst dire poverty and yet he received free instruction under the tutelage of the Saint-Petersburg painter, Lev Dmitriev-Kavkazskii.  By 1902, Apsit was noticed by the popular journals, including Rodina [Motherland], Zvezda [Star], and Niva, for which he produced sketches. He also illustrated the publications of writings by A.M. Gorkii, N.S. Leskov, and A.P. Chekhov, as well as those by D. Bedny, I.S. Nikritin, and M.E. S...
Read More About This Artist
Printer: Printer not indicated —
Publisher: All-Russian Bureau of Military Commissars, Agitation and Education Department — Всероссийское бюро военных комиссаров (VBVK)
The publishing arm of the All-Russian Bureau of Military Commissars (VBVK) is historically considered to be the Bolsheviks' first centralized political organ for the Red Army. It was formed in April 1918 when the People's Commissariat for Military Affairs issued a decree on the creation of military councils (soviets). This action established commissariats for military matters at the rural, provincial and district levels, and it also formed the All-Russian Bureau of Military Commissars that became th...
Read More About This Publisher