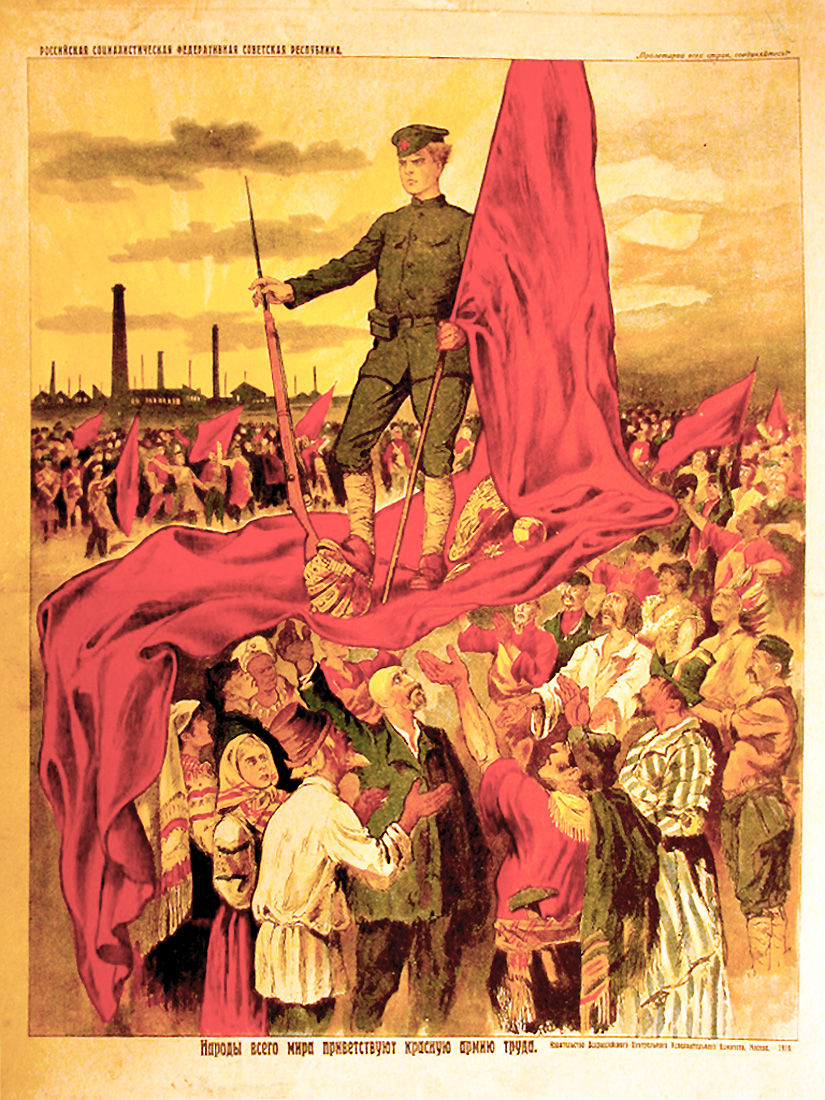 Artist: Apsit, Aleksandr Petrovich (Apsītis, Aleksandrs) — Апситис, Александр Петрович
Alexandr Petrovich Apsit grew up amidst dire poverty and yet he received free instruction under the tutelage of the Saint-Petersburg painter, Lev Dmitriev-Kavkazskii.  By 1902, Apsit was noticed by the popular journals, including Rodina [Motherland], Zvezda [Star], and Niva, for which he produced sketches. He also illustrated the publications of writings by A.M. Gorkii, N.S. Leskov, and A.P. Chekhov, as well as those by D. Bedny, I.S. Nikritin, and M.E. Saltykov-Shchedrin. Through these commissions he gained a stellar reputation, becoming one of the best-paid illustrators in the city.
Read More...
Printer: Printer not indicated —
Publisher: Gosizdat (State Publishing House) —
Established in 1919, Gosizdat provided a base for the centralized plan to collectivize all private publishers and printers. While Gosizdat existed somewhat independent of the government after its formation, by 1930 it served as the base of the state publishing conglomerate, "Association of State Publishing Houses" (OGIZ), the entity that united all Soviet publishing houses under complete state control.
Read More...