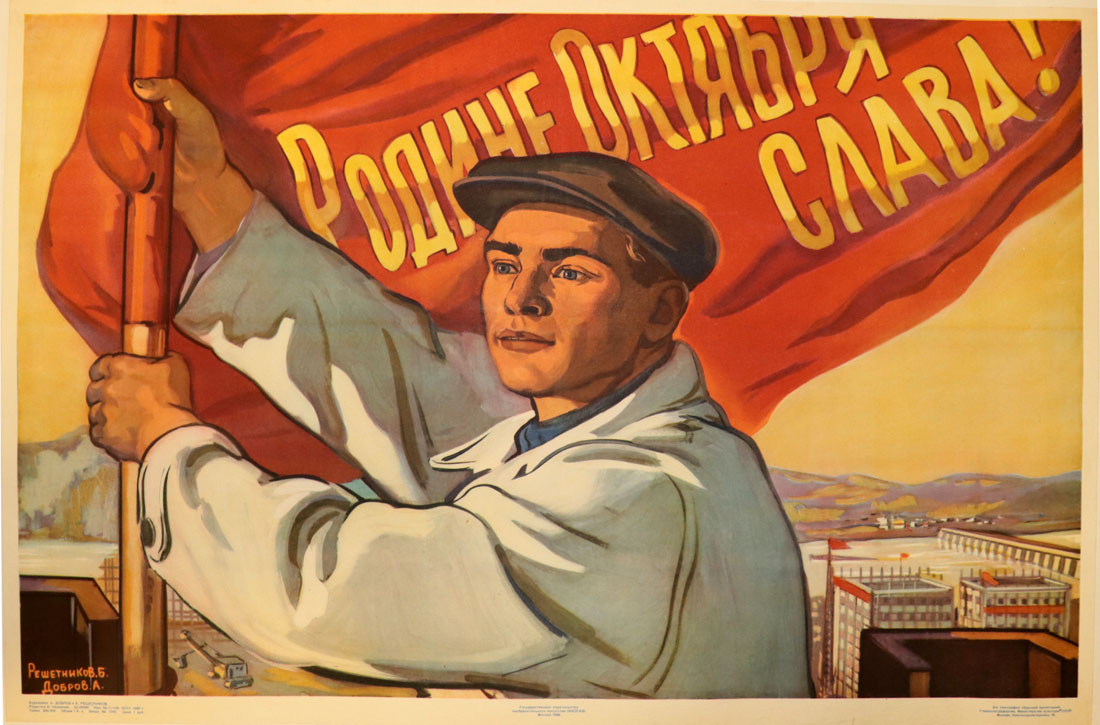 Artist: Dobrov, Alexander Nikolaevich — Добров, Александр Николаевич
Artist: Reshetnikov, Boris Andreevich — Решетников, Борис Андреевич
Printer: 3rd Krasnii Proletarii (Red Proletarian) Typography Workshop of Glavpoligrafprom, Moscow —
The 3rd Krasnii Proletarii Typography Workshop of Glavpoligrafprom (Main Directorate of the Printing Industry) was located at 16 Krasnoproletarskaia Street in Moscow.
Read More...
Publisher: IzoGiz (State Publishing House of Fine Art), Moscow —
Izogiz was the fine arts section of Ogiz publishing. In 1963, Izogiz was re-named Sovetskii khudozhnik, "Soviet Artist".
Read More...