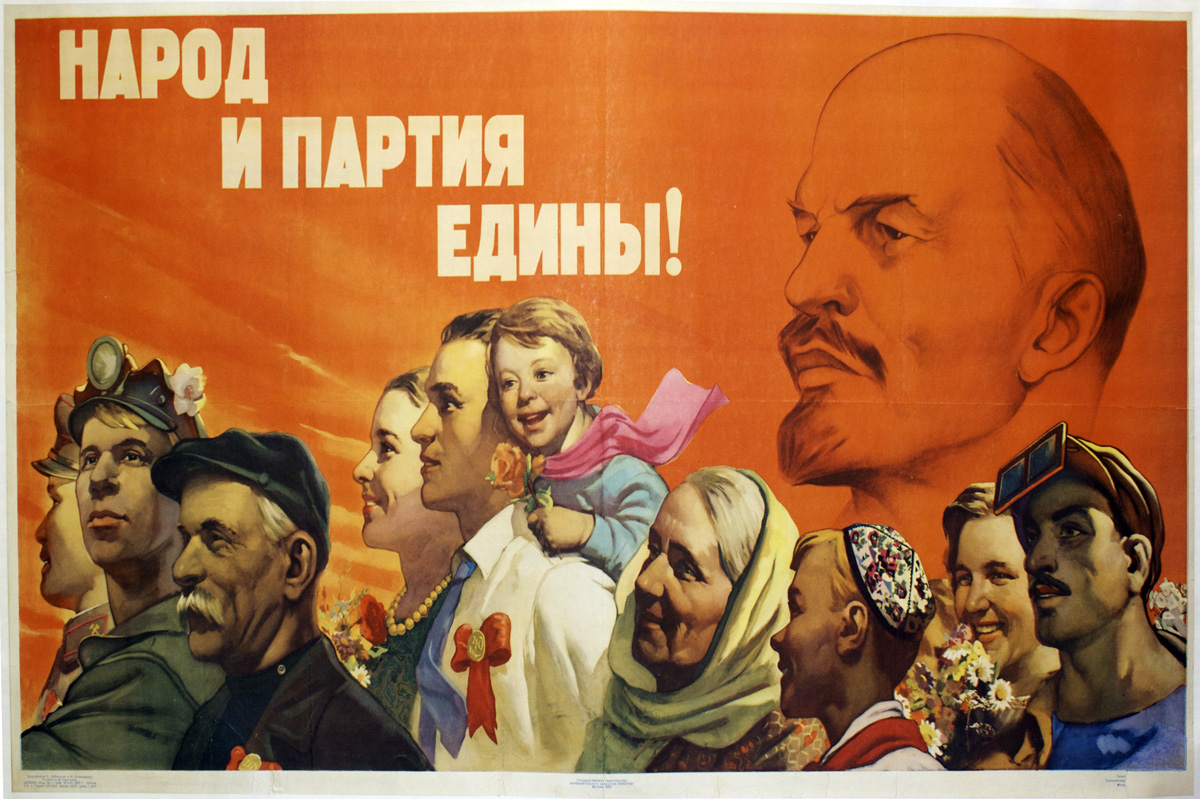 Artist: Zabaluev, Stanislav Mikhailovich — Забалуев, Станислав Михайлович
Stanislav Mikhailovich Zabaluev studied at the Savitskii Penza Artist School and Artist College from 1943 to 1948. After graduating, Zabaluev continued his artistic education at the Surikov Art Institute in Moscow (1948–1954) where he was under the tutelage of Mikhail Cheremnykh, a noted Russian/Soviet artist and poster designer. After graduation, Zabaluev worked at Izogiz Publishing where he designed posters.
Read More...
Publisher: IzoGiz (State Publishing House of Fine Art), Moscow —
Izogiz was the fine arts section of Ogiz publishing. In 1963, Izogiz was re-named Sovetskii khudozhnik, "Soviet Artist".
Read More...