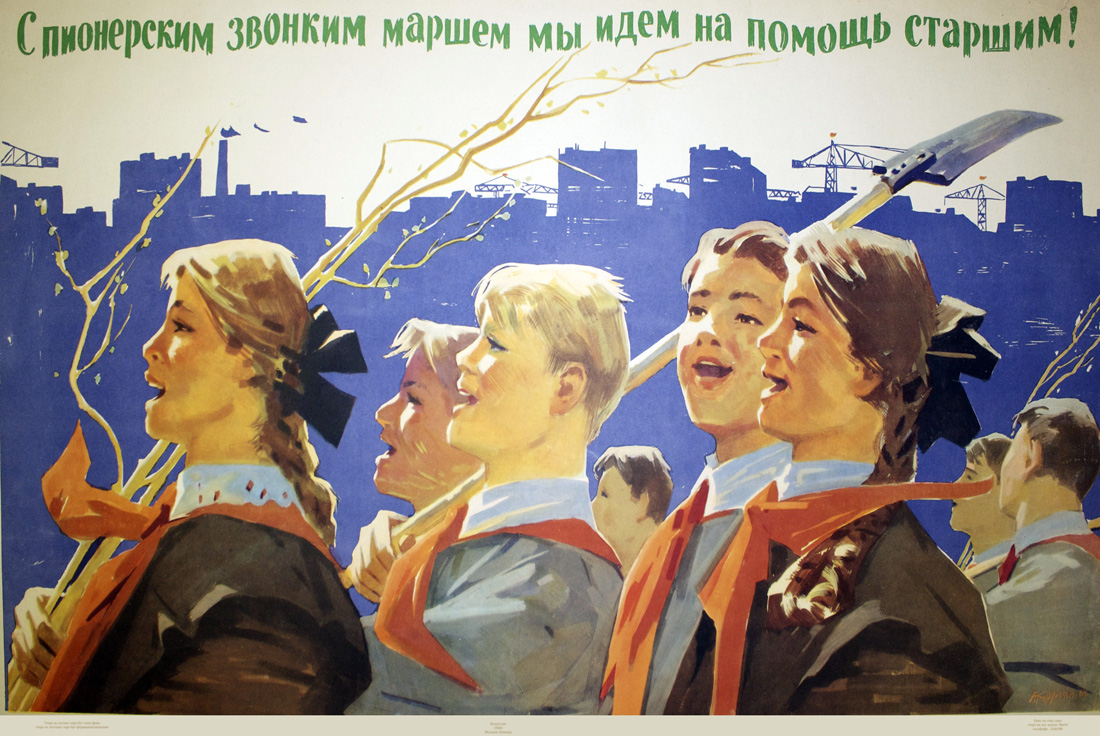 Artist: Artsrunian, Eduard Simonovich — Арцрунян, Эдуард Симонович
Printer: 1st Exemplary Typography Workshop named for A. A. Zhdanov, Moscow — 1-я Образцовая типография им. А.А. Жданова
The 1st Exemplary Typography Workshop was named in honor of Andrei Alexandrovich Zhdanov (1896-1948), a Soviet military leader and a senior member of the Politburo who died in 1948. Reportedly, Andrei Zhdanov controlled the atomic espionage division of the USSR and he was Josef Stalin's closest confidant.
Read More...
Publisher: IzoGiz (State Publishing House of Fine Art), Moscow —
Izogiz was the fine arts section of Ogiz publishing. In 1963, Izogiz was re-named Sovetskii khudozhnik, "Soviet Artist".
Read More...