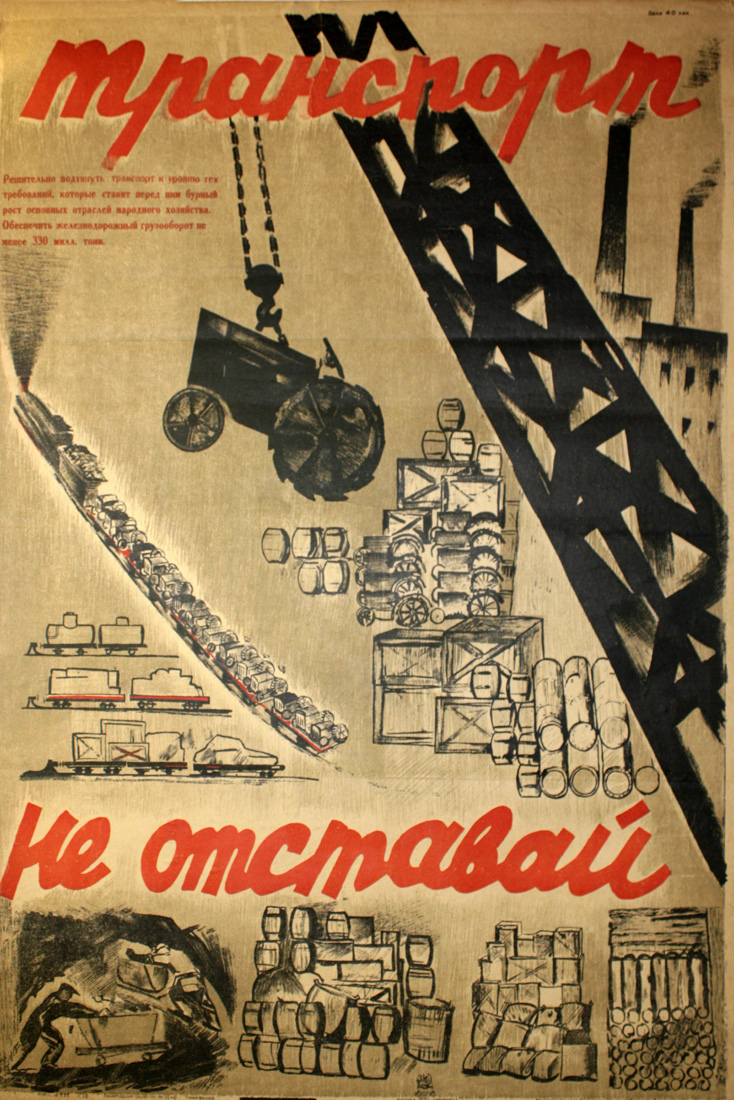 Artist: Artist Studios (Kh.M.) — Художественные Мастерские (ХМ)
Kh.M. is the abbreviation for the State Free Artists' Studios (Khudozhestvenye Masterskie), a poster arts cooperative of Izogiz publishers. In 1930, Kh.M studios existed only in Moscow and Leningrad and it was turning out propaganda for the First Five-Year Plan and for the efforts of collectivization. The earliest poster works created by the cooperative thus reflect these two themes. 
Read More...
Publisher: IzoGiz (State Publishing House of Fine Art), Moscow-Leningrad —
Izogiz was the fine arts section of Ogiz publishing. In 1963, Izogiz was re-named Sovetskii khudozhnik, "Soviet Artist".
Read More...