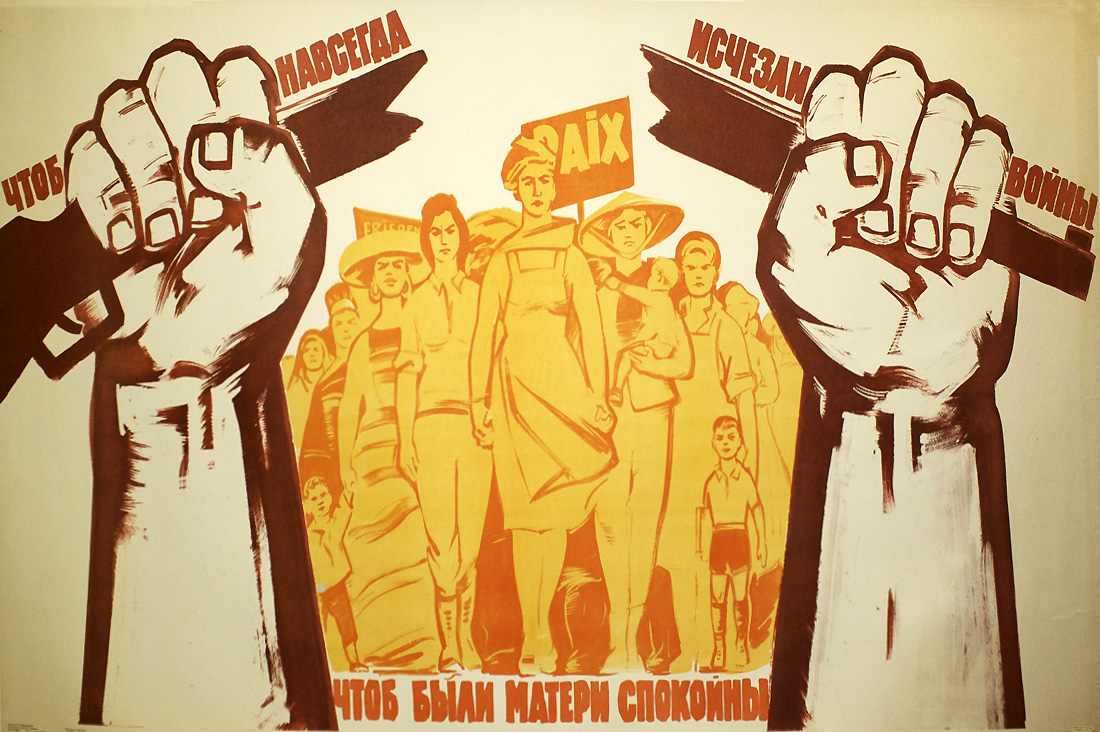 Artist: Reshetnikov, Boris Andreevich — Решетников, Борис Андреевич
Printer: Leningrad Offset Printing Plant — Ленинградское Офсетная типография
Located at 9 Kronverkskaia Street in Leningrad, the Leningrad Offset Printing Plant had its roots in Imperial Russia. It was a large printing house founded in 1881 by Theodore Kibbel (Fedor Fyodorovich Kibbel) located at Kronverkskaia and Mir Streets in St. Petersburg, (A.K.A. Petrograd). In 1917, the Council of People's Commissars of Labor nationalized the printing house. In 1918, the Soviet government named the printing house the 1st State Lithography and thereafter, it underwent a variety of name changes. In 1924 it was re-named in honor of Mikhail Pavlovich Tomskii (1880-1936), head of the Soviet trade union and the head of the State Publishing House. In the mid-1930s, it became the 24th Lithography Workshop of OGIZ (Association of State Book and Magazine Publishers) and by the early 1950s, its name was changed to the 1st Leningrad Offset Printing Plant operating under the UPP of Lensovnarkoz. It remained under the UPP into the early 1960s when it was re-named the Leningrad Offset Printing Plant. Thereafter, it underwent management changes such as being under the printing trusts of Glavpoligrafprom, Glavpoligrafizdat and Soiuzpoligrafprom.
Read More...
Publisher: Sovetskii Khudozhnik (Soviet Artist), Moscow — Советский художник, Москва
Sovetskii Khudozhnik (Soviet Artist) was a publishing house that chiefly served the Artists' Union of the USSR. The house was founded in Moscow in 1963 during a period of reorganization within the state publishing sector. Sovetskii Khudozhnik turned out albums, art reproductions, postcards and art books, catalogs, brochures and, posters. It also produced illustrated monographs on contemporary artists and collections. In the early 1990s, it was renamed Galart Publishing House.
Read More...