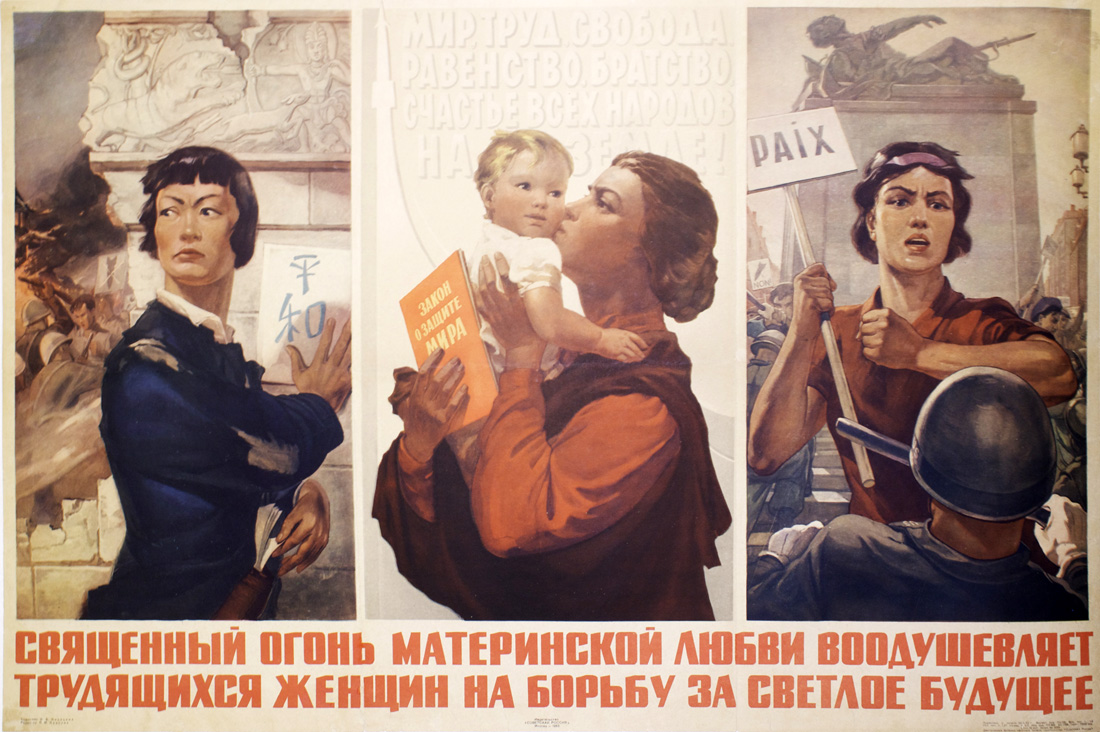 Artist: Koretskii, Viktor Borisovich (Koretsky, Victor) — Корецкий, Виктор Борисович
Of the noted Soviet poster artists of the photomontage and Socialist Realism aesthetics, Viktor Borisovich Koretskii stands out as one of the most iconic. Koretskii attended the Secondary Professional Art School in Moscow from 1921 to 1929. He began working as a professional graphic designer in 1931 and he immediately gained recognition in the Soviet Union. His professional break-through occurred while working for the major state publishing houses Iskusstvo and Ogiz-Izogiz. During this that period of his work, he concentrated on (and perfected) his technique of photomontage. However, the period of the early 1930s in the Soviet Union meant that Koretskii had to move away from his own avant-garde style of discontinuous photomontage in order to be more consistent with the Socialist Realist dogma dictated by the government. During the 1930s, Koretskii also worked as an artistic director and decorator for Nikolai Okhlopkov 's Realistic Theatre and for Yurii Zavadsky's theatre-studio. From 1939 to 1987, he was a member of the editorial board of the film advertising publishing house Reklamfilm.
Read More...
Printer: Dmitrov Offset Printing Plant [Moscow/Dmitrov] —
Publisher: Sovietskaia Rossia (Soviet Russia) — Советская Россия
The Moscow-based Sovietskaia Rossiia (Soviet Russia) Publishing House was created in 1957. Its operations were under the aegis of the Ministry of Culture RSFSR (Russian Soviet Federative Socialist Republic). The publisher disseminated works concerning popular and social sciences, children's literature, political propaganda, the fine arts, and they published a host of periodicals. The formation of Sovietskaia Rossiia led to the replacement of Goskul'tprosvetizdat (State Publishing House for Culture and Education).
Read More...