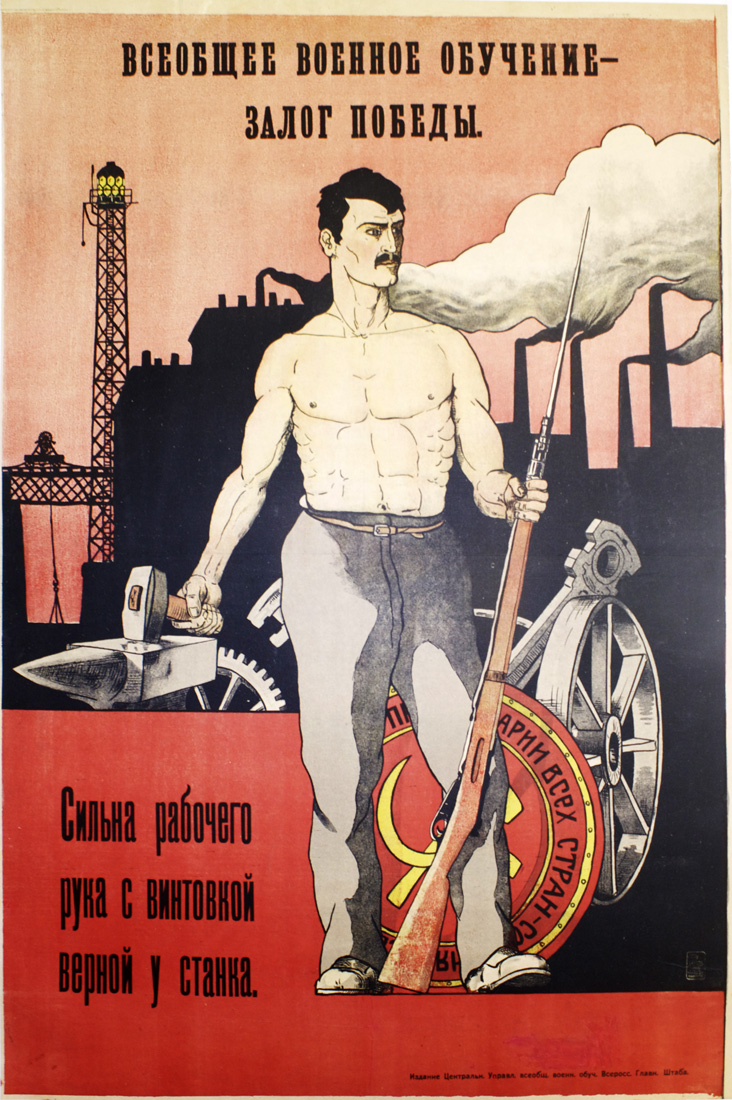 Artist: Artist Unknown — неизвестный художник
The artist's name on the poster is not indicated. By assigning Artist Unknown to a poster it also could mean the artist used a chop mark whereby no signature is seen thus rendering the artist's identity anonymous.
Read More About This Artist
Printer: Illegible Printer Name —
Publisher: Vsevobuch (Central Board of Universal Military Training) Headquarters — Всевобуч
In the spring of 1918, military training was instituted as a compulsory obligation for citizens and it was carried out under Vsevobuch-- the Central Board of Universal Military Training (vseobshchee voenennoe obuchenie). Soviet historians note that during the Russian Civil War, the stability of the rear lines was directly attributed to the implementation of Vsevobuch. Additionally, Vsevobuch made sporting activities a part of society. In 1923, the Central Board was re-organized as a proprietary sports organization of ...
Read More About This Publisher