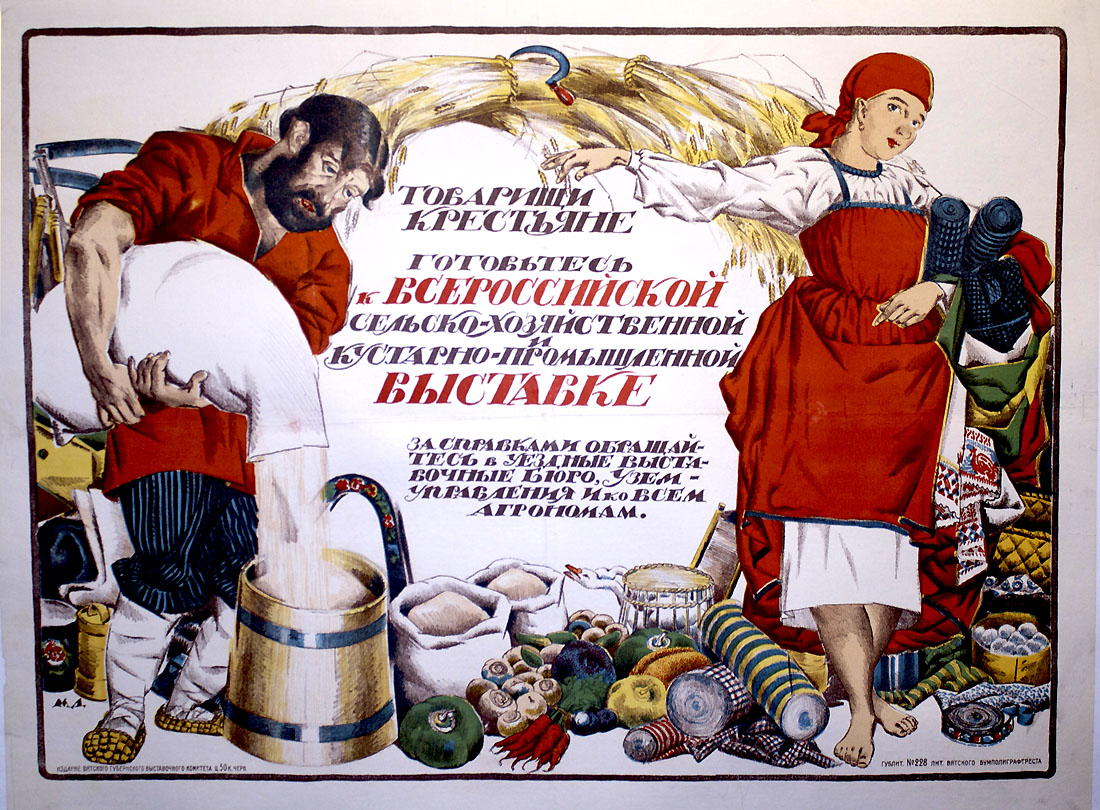 Printer: Bumpoligraftrust (Printing and Paper Trust) — Бумполиграфтрест
Bumpoligraftrust (Bumazhno-Poligrafcheskii trest) was formed in 1922 as a printing and paper trust in the city of Viatka, 900 kilometers east of Moscow. In addition to the printing houses it oversaw, the trust encompassed four paper mills. In 1934, the city of Viatka was renamed "Kirov" in honor of Sergei Mironovich Kirov (1886-1934), deceased Communist Party leader of Leningrad. The city was re-named Viatka after the fall of the USSR.
Read More...
Publisher: Litizdat (Literary and Publishing Department of the Political Directorate of the Revolutionary Military Council of the Republic) — Литиздат
Litizdat (Literaturno-izdatel'skii otdel politicheskogo upravleniia RVSR) was established in June 1919 by order of the Department of the Political Directorate (PUR) of the Revolutionary Military Council of the Republic (RVSR). A formal decree approved its existence in October that year. Due to the hierarchy of Litizdat's formation, its title is often abbreviated as Litizdat PUR RVSR on publications it issued. As the main publishing arm for the Red Army and the Red Navy, Litizdat distributed a total of 7.5 million posters and postcards between 1919 and 1922. After the Russian Civil War, Litizdat PUR was dissolved and its functions were divided into a succession of state publishing entities. In 1921, the key functions of Litizdat were assigned to the Department of Military Literature (Litrevsor) and by 1924, Litrevsor gave-way to the State Military Publishing House (Gosudarstvennoe voennoe izdatel'stvo), Voenizdat-Voengiz.
Read More...