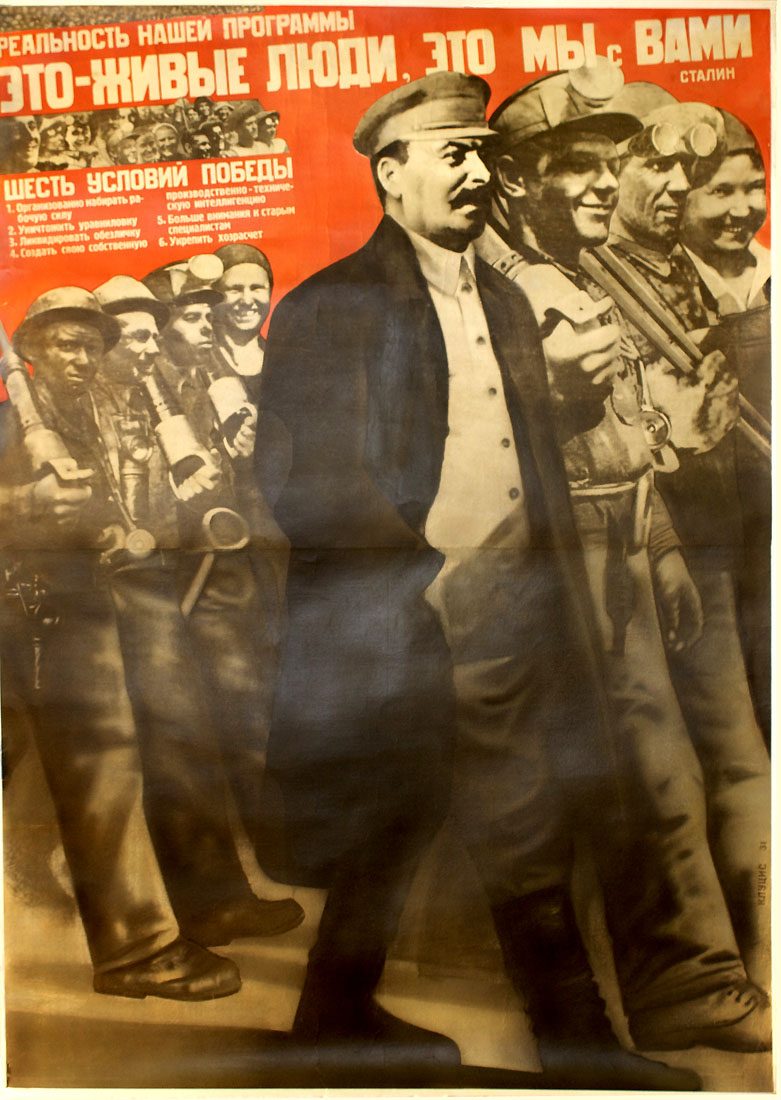 Artist: Klutsis, Gustav Gustavovich (Klucis, Gustavs) — Клуцис, Густав Густавович
Gustav Klutsis is considered the foremost artist of Soviet photomontage. Born near the small town of Ruiena, Latvia when that nation was part of the Russian Empire, Klutsis attended the State Art School in Riga from 1913 to 1915 and moved to Petrograd (St. Petersburg) during the period immediately prior to the October Revolution. Klutsis took part in a volunteer rifle regiment that helped overturn the Tsarist regime during the revolution. After the revolution, he continued his studies in Petrograd at the School of Drawing for the Society for the Encouragement of the Arts.
Read More...
Printer: Printer not indicated —
Publisher: IzoGiz (State Publishing House of Fine Art), Moscow-Leningrad —
Izogiz was the fine arts section of Ogiz publishing. In 1963, Izogiz was re-named Sovetskii khudozhnik, "Soviet Artist".
Read More...