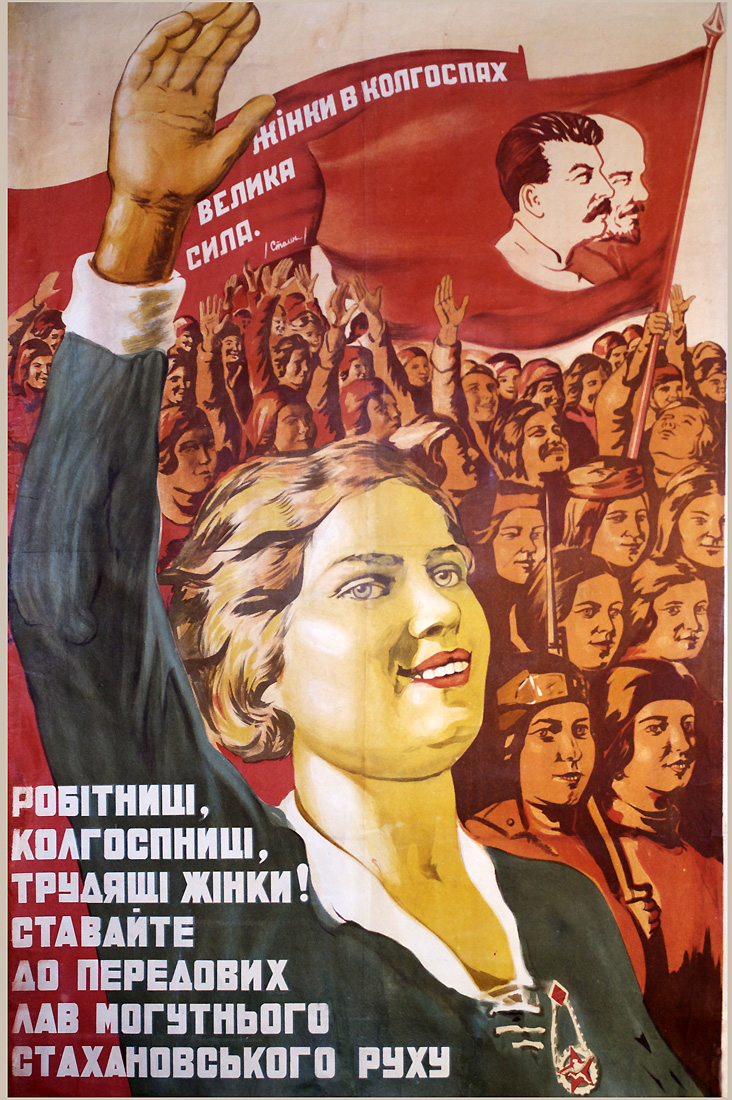 Artist: Parkhet, Petr Panteleimovich — Пархет, Петр Пантелеймонович
Petr Panteleimovich Parkhet not only was a graphic designer but he was also a well-known art professor. Parkhet taught at the Odessa Art Institute and Art College. Parkhet also was known for his historical paintings, including expansive battle scenes. He was influenced by the art of the monumental artist Mikhail Boichuk, a talented figure who combined modern art with Ukrainian visual vernacular. Under the leadership of Boichuk, in 1931, he decorated the walls of the House of Soviets in Stalino (today Donetsk, Ukraine) being entrusted with painting a fresco of the October Revolution. During World War II, Parkhet participated as a soldier in the liberation of Odessa from Nazi control in 1944. At the front, and in the trenches, he avidly recorded violent events around him by constantly sketching. Throughout this period, Parkhet created a number of patriotic posters and caricatures. His memories of the war constituted the foundation for the body of his work in the post-war period. After the war, he continued to produce historical paintings, political posters, and delved into portraiture. As a member of the Union of Artists he earned the title of Honored Artist of Ukraine.
Read More...
Artist: Muchnik — Мучник (Мучнік)
Printer: Chromolit Lithography Workshop named for Comrade Dzerzhinskii, Kharkov — Хромолит Типо-литография имени т. Дзержинского, Харьков
Located in the town of Kharkov in the Ukrainian SSR, the Chromolit Lithography Workshop was named in honor of Feliks Edmundovich Dzerzhinskii (1877-1926). Dzerzhinskii was head of the All-Russian Extraordinary Commission (VChK) that was also known as the Cheka, a "secret" police unit that handed internal and political affairs.
Read More...
Publisher: Mistetstvo (Art Publishing House), Ukraine — Мистецтво
The "Art" Publishing House was founded in Kharkov, Ukrainian SSR between 1932-'34. It moved to Kiev in 1935.
Read More...