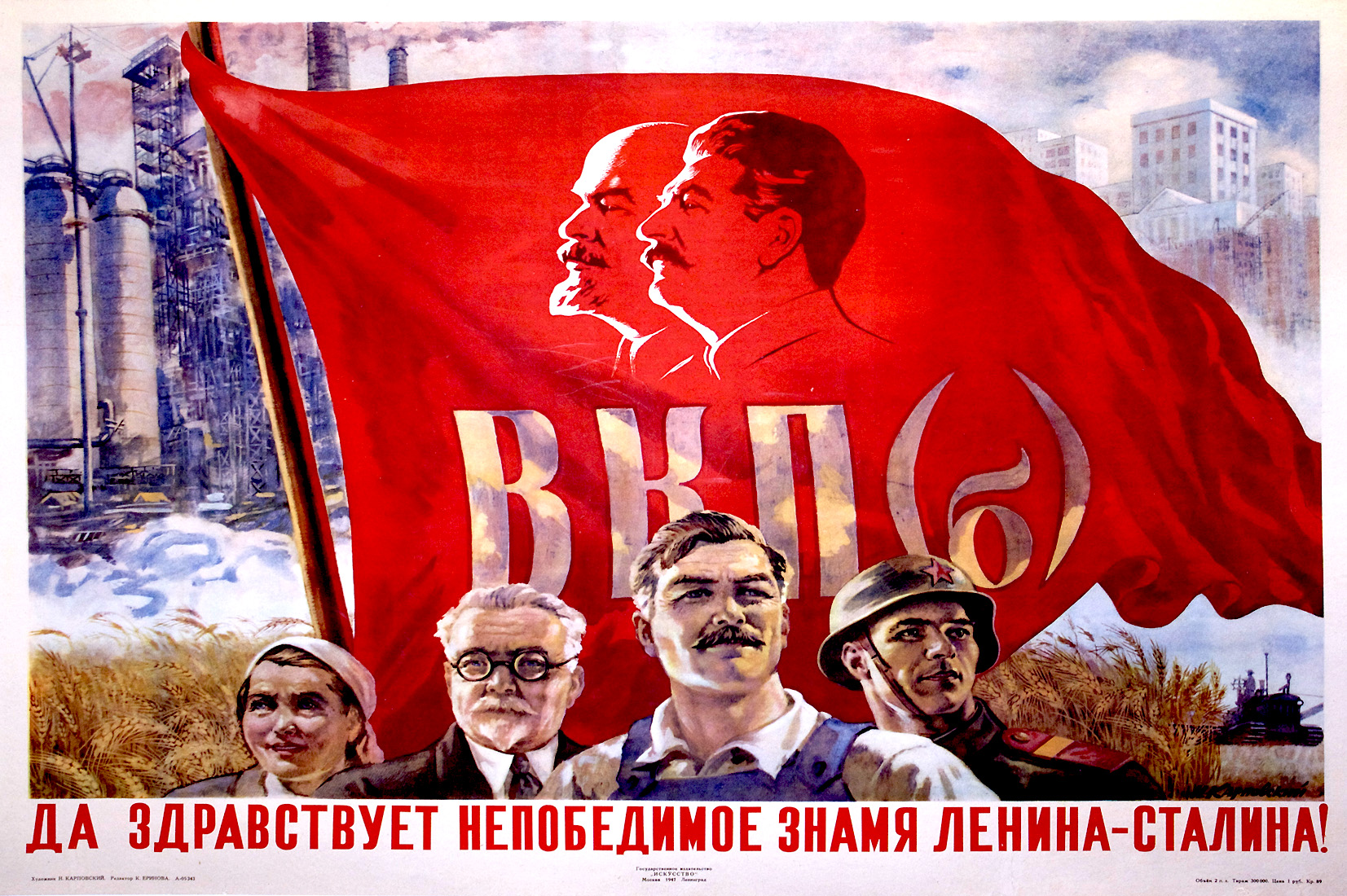 Artist: Karpovskii, Naum Pavlovich — Карповский, Наум Павлович
Between 1925 and 1931, Naum Pavlovich Karpovskii studied at the State Art Institute in Khar'kiv, Ukraine. In the late 1930s he began his career designing political posters concerning themes of culture and politics. By the early 1940s there was a threat of war looming over the Soviet Union. Karpovskii changed his motifs into martial themes so very popular during the war.
Read More...
Printer: Printer not indicated —
Publisher: Iskusstvo (Art Publishing House), Moscow-Leningrad — Искусство, Москва-Ленинград
Iskusstvo was the Art Publishing House (A.K.A. Visual Arts Publishing) that was created in 1936 from Ogiz-Izogiz (State Art and Literature Publishing House). It disseminated books and journals dealing with graphic design and the fine arts, and it issued numerous posters. Since the Iskusstvo banner was part of the State Printing Works in Leningrad (St. Petersburg) and Moscow, its two main offices were located in those two cities.
Read More...