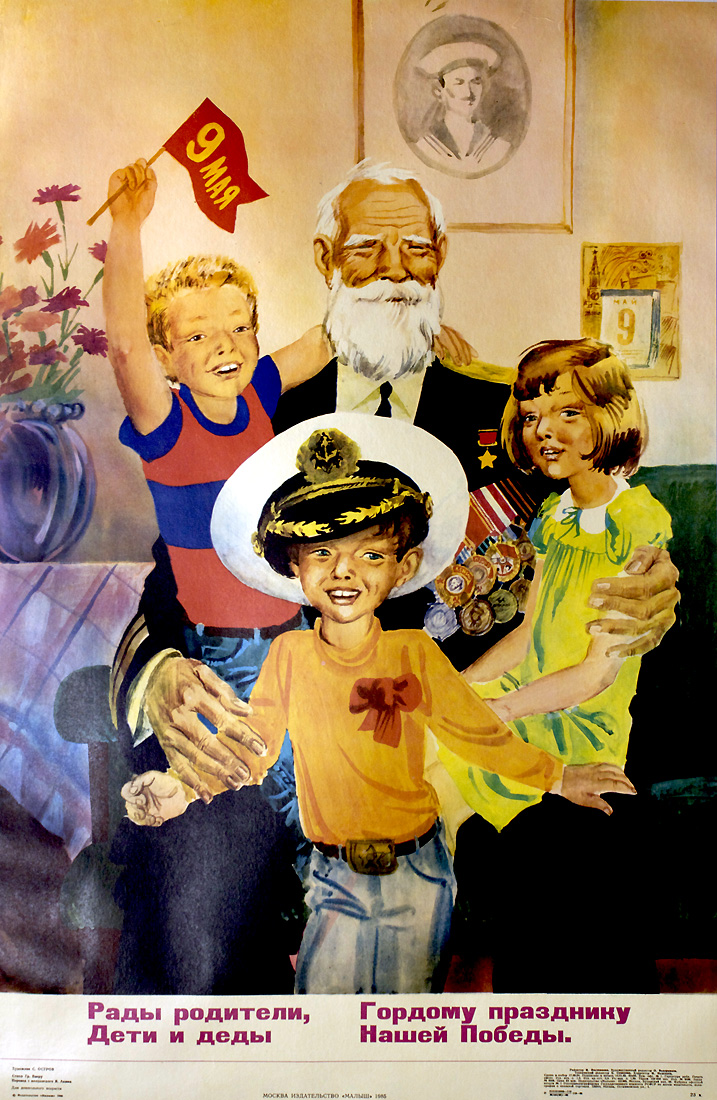 Artist: Ostrov, S. (Ostrovi) — Остров, С.
Printer: Offset Printing Plant of Rosglavpoligrafprom — Фабрика офсетной Росглавполиграфпрома
Rosglavpoligrafprom (Main Administration of the Printing Industry of the State Committee of the Council of Ministers of the RSFSR for Publishing, Printing and Book Trade) managed numerous printers around the USSR. For example, the 1st Offset Printing Plant at 4 Otashkovskaia Street in northeast Moscow was under Rosglavpoligrafprom. According to a 1973 book trade journal for the city of Moscow, Rosglavpoligrafprom had its main offices at 12 Kachalov Street (now Malaia Nikitskaia Street) in the former estate of ...
Read More About This Printer
Publisher: Malysh (Kid) Publishing House, Moscow — Малыш
The history of Malysh Publishing House in Moscow begins with the foundation of the largest children's book publishing house in the Soviet Union, Detskaya Literatura (Children's Literature) or, Detgiz as it was abbreviated. Developed in 1933, Detgiz published books for youths aged two to seventeen. In 1957 Detskii Mir (Children's World) was formed out of Detgiz. In 1964, Detsky Mir was reorganized and came under new management. During reorganization, the name of the firm changed to Malysh (Kid) ...
Read More About This Publisher