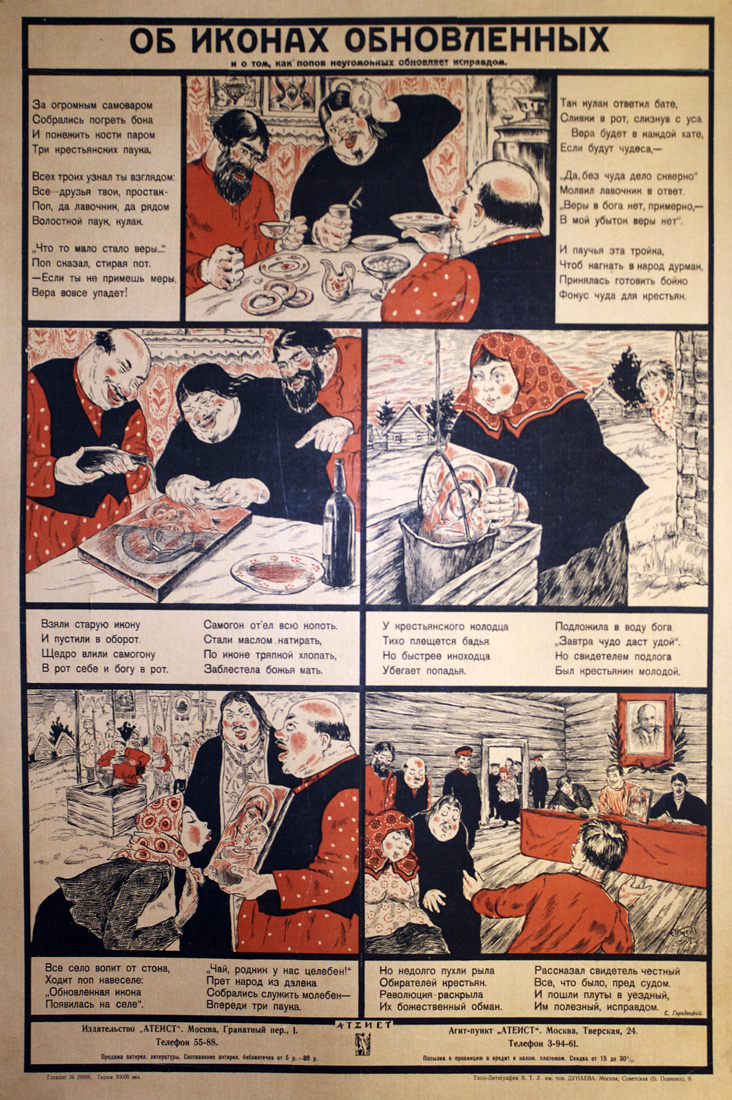 Artist: Illegible Name — Неразборчивое Имя
Printer: Typolithography Workshop of Geokartprom V.T.U. (Millitary Topographic Directorate) —
In 1918, the Soviets nationalized the Moscow-based printing workshop at 9 Bol'shaia Polianka Street (later named Soviet Street) belonging to brothers Wilhelm Theodor Mehnert and Herman Julius Mehnert. The building housing the workshop was founded by Julius Kirsten in the 1890s.
Read More...
Publisher: Atheist Publishing House, Moscow —
The Atheist Publishing House existed from 1922 until 1930. Around 1931 it was taken over by Bezbozhnik, an anti-religious newspaper of the League of Militant Atheists.
Read More...