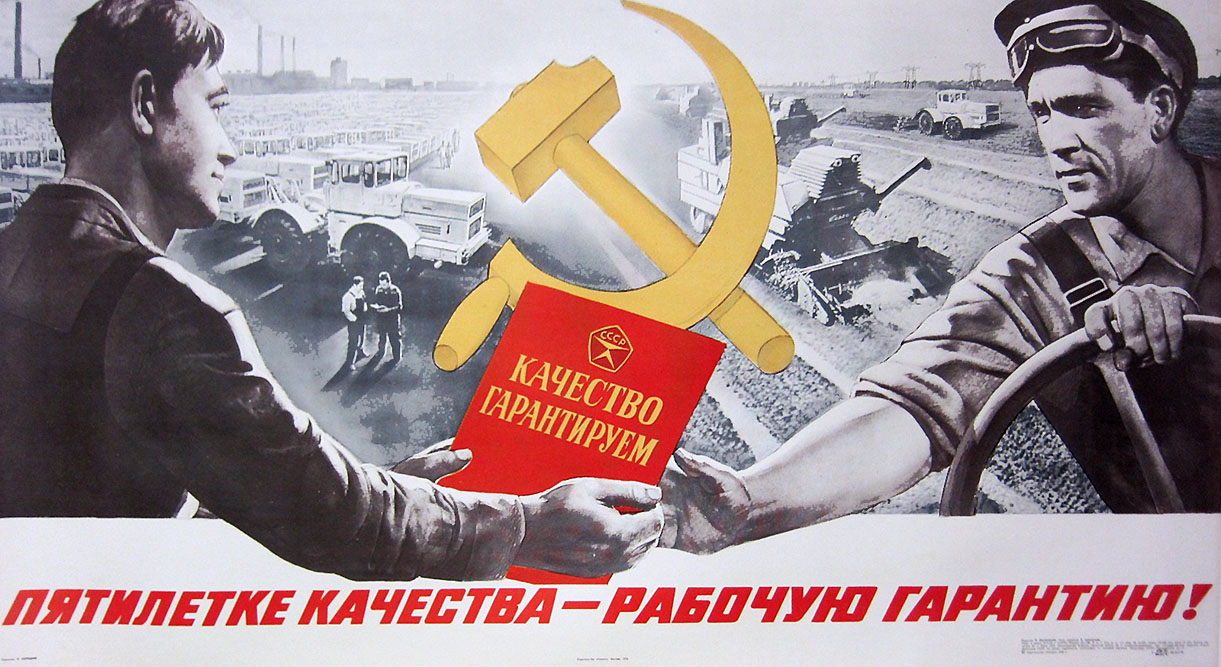 Artist: Koretskii, Viktor Borisovich (Koretsky, Victor) — Корецкий, Виктор Борисович
Of the photomontage poster artists of the 20th century, Viktor Borisovich Koretskii stands out as one of the most iconic. His prolific career in the Soviet Union began in the 1930s and ended in the 1980s, and his unique artistic style influenced generations of graphic artists. From 1921 to 1929, Viktor Koretskii attended the Moscow Secondary School of Professional Art, and by 1931 he was working as a professional graphic designer. Koretskii perfected his own technique of photomontage ...
Read More About This Artist
Printer: Leningrad Offset Printing Plant — Ленинградское Офсетная типография
The Leningrad Offset Printing Plant was located near Kronverkskaia and Mir Streets in Leningrad (St. Petersburg). Historically, the printer had roots in Imperial Russia as a large operation founded in 1881 by Theodore Kibbel (Fedor Fyodorovich Kibbel') until it was nationalized by the Soviets in 1917. After its initial nationalization, the printer's management (via a series of government-controlled printing trusts) and its name both changed over the decades until it ultimately became the Leningrad Offset Printing Plant ...
Read More About This Printer
Publisher: Plakat (All-Union Poster), Moscow — Плакат
Plakat (All-Union Poster) was created in 1974 in Moscow through the work of the Union of Artists and the Central Committee of the Communist Party. The chief of its poster department was Dmitry Akimovich Isaev. Plakat publishers existed until 1991 whereupon it was renamed Panorama publishers.
Read More About This Publisher