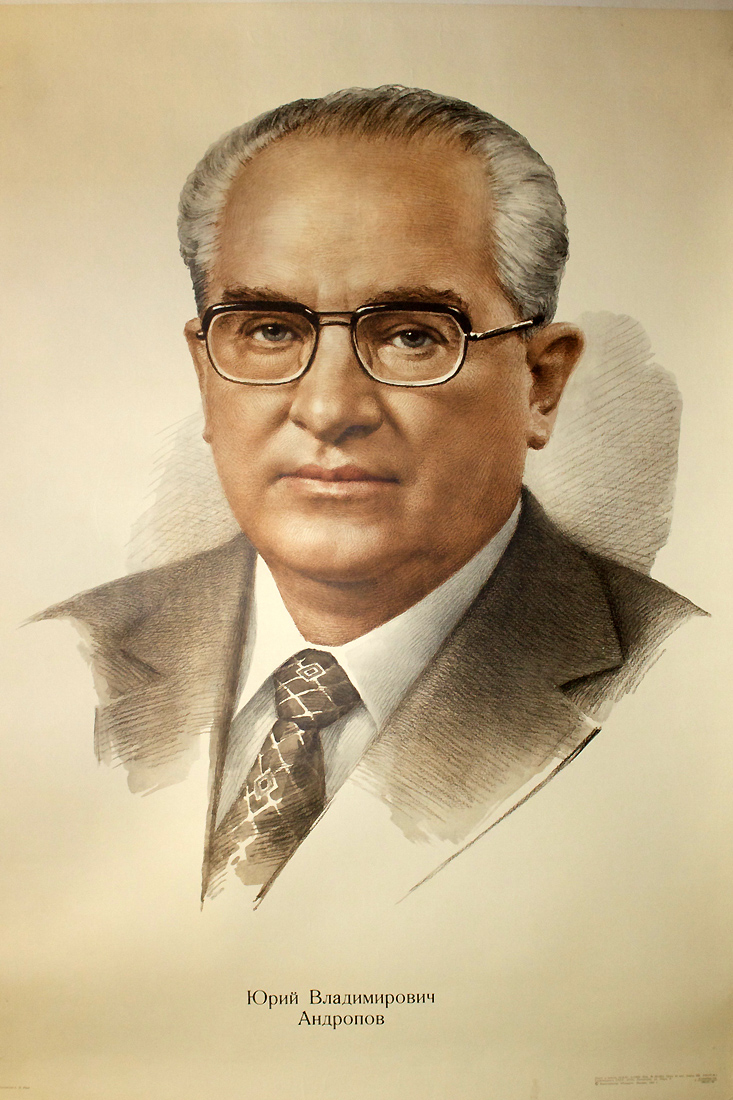 Artist: Raev, Semen Borisovich — Раев, Семен Борисович
Printer: Goskomizdat USSR (State Committee on Publishing in the USSR), Leningrad — Госкомиздат (Государственный комитет СССР по делам издательств, полиграфии и книжной торговли)
Goskomizdat was formed in 1963 as the State Committee of the Council of Ministers of the USSR for Publishing, Printing and Book Trade. While it managed the publishing, printing and book trade it also controlled the content and direction of publication in the USSR. Goskomizdat determined various degrees of political influence found within works and it prepared and consolidated long-term plans for releasing literature. For example, state publishers were obligated to present a thematic plan with a list of expected print-runs, pending titles and their expected publication dates, all to be approved by Goskomizdat.
Read More...
Publisher: Plakat (All-Union Poster), Moscow — Плакат
Plakat (All-Union Poster) was created in 1974 in Moscow through the work of the Union of Artists and the Central Committee of the Communist Party. The chief of its poster department was Dmitry Akimovich Isaev. Plakat publishers existed until 1991 whereupon it was renamed Panorama publishers.
Read More...