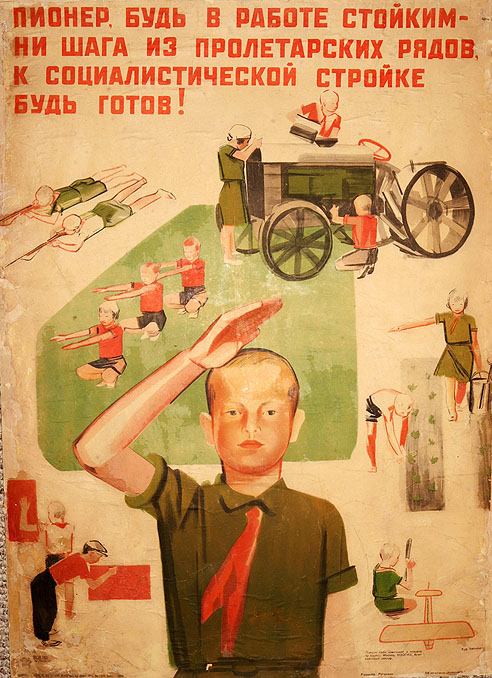 Artist: Vasil'ev — Васильев
Printer: Iskra Revolutsii (Revolutionary Spark) Typography Workshop, Moscow —
Iskra Revolutsii was a Moscow printer that was also known as the 15th Iskra Revolutsii Typography Workshop when it was under the printing trust Soiuzpoligrafprom (All-Union Association of Printing Enterprises) and handling jobs for Glavizdat (Main Administration of Publishing Houses, Printing Industry and Book Trade). In addition, Iskra Revolutsii was subsequently under Glavpoligrafizdat (Main Administration for Matters of Polygraphic Industry Publishing and Book Selling), a trust created in 1949 to oversee printing, publishing and book selling in the USSR. Glavpoligrafizdat supplanted OGIZ (Association of State Book and Magazine Publishers) as the USSR's main publishing entity in the post-World War II era.
Read More...
Publisher: IzoGiz (State Publishing House of Fine Art), Moscow-Leningrad —
Izogiz was the fine arts section of Ogiz publishing. In 1963, Izogiz was re-named Sovetskii khudozhnik, "Soviet Artist".
Read More...