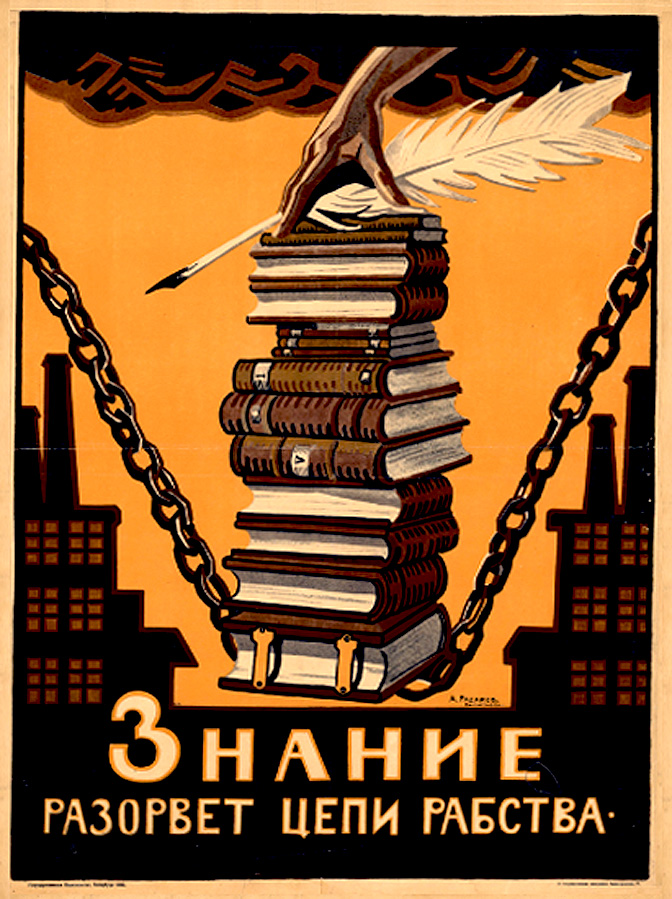 Artist: Radakov, Aleksei Aleksandrovich — Радаков, Алексей Александрович
Printer: 15th State Typography Workshop, Petrograd [St. Petersburg] — 15-я Государственная типографская, Петроград
The 15th State Typography Workshop began its history as the lithographic partnership of R.R. Golike and A.I. Vil'borg. It was located at 11 Zvenigorodskaia Street in St. Petersburg. The firm of Golike and Vil'borg became the 15th State Typography Workshop after Soviet nationalization and in 1922, the workshop was placed into the Poligraftrust where it became the Petropechat' Typolithography named for Fedorov. Ivan Fedorov (c.1525-1583) is often referred to as the first Russ...
Read More About This Printer
Publisher: State Publishing House, Peterburg [St. Petersburg, Russia] — Государственное издательство, петербург
The State Publishing House had its origins in Imperial Russia as the Royal Print Yard in St. Petersburg. The Soviets nationalized the print yard in 1917 and requisitioned its presses. Out of the requisitioning emerged the Publishing House of the Petrograd (St. Petersburg) Soviet formed in the winter of 1917 by the Literary and Publishing Department of People's Commissariat for Education.
Read More About This Publisher