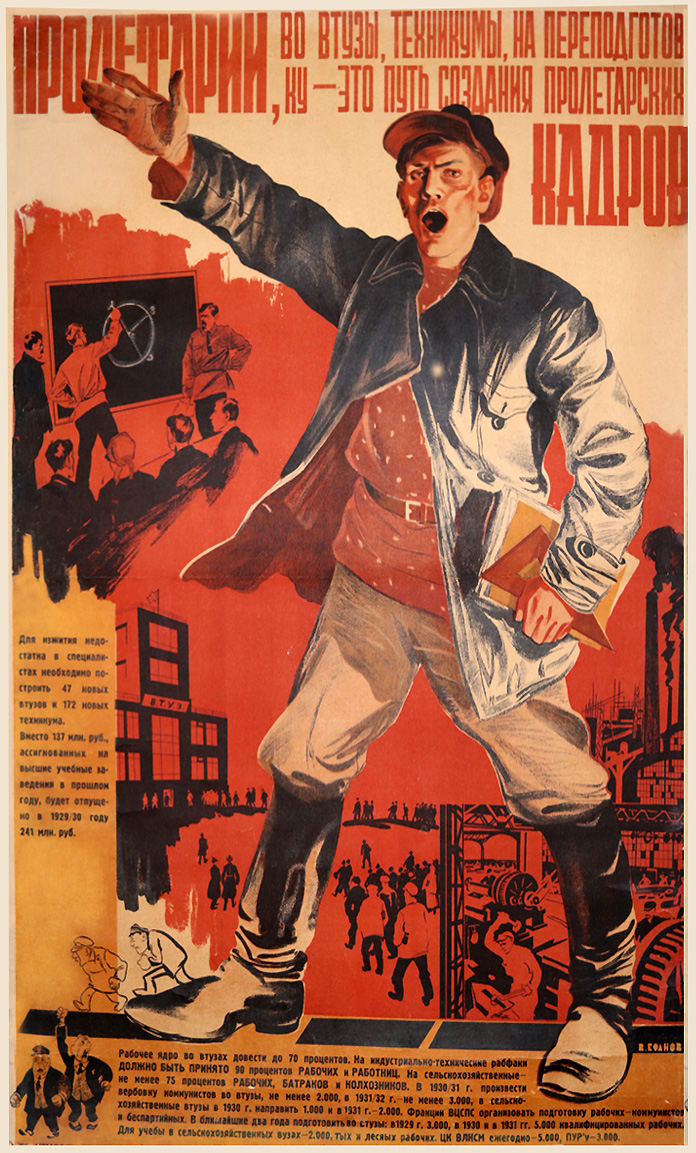 Artist: Efanov, Vasilii Prokofievich — Ефанов, Василий Прокофьевич
Printer: 1st Exemplary Gosizdat Typolithography Workshop, Moscow — 1-я Образцовая типография Госиздата, Москва
The 1st Exemplary Gosizdat Typolithography Workshop was located in Moscow at 28 Valovaia Street. Historically, the workshop began as the Sharapov-Sytin Partnerhip in the era prior to the Russian Revolution. Ivan Dmitrievich Sytin (1851-1934) was the son of a peasant. He opened a small print shop in Moscow using a single press and by the start of the 20th century his printing business (at Valovaia and Piatnitskaia streets) was the largest private printing company in tsarist ...
Read More About This Printer
Publisher: State Publishing House, Moscow-Leningrad — Государственное издательство, Москва-Ленинград
For backstory, please see the entries for State Publishing House, Moscow and State Publishing House.
Read More About This Publisher