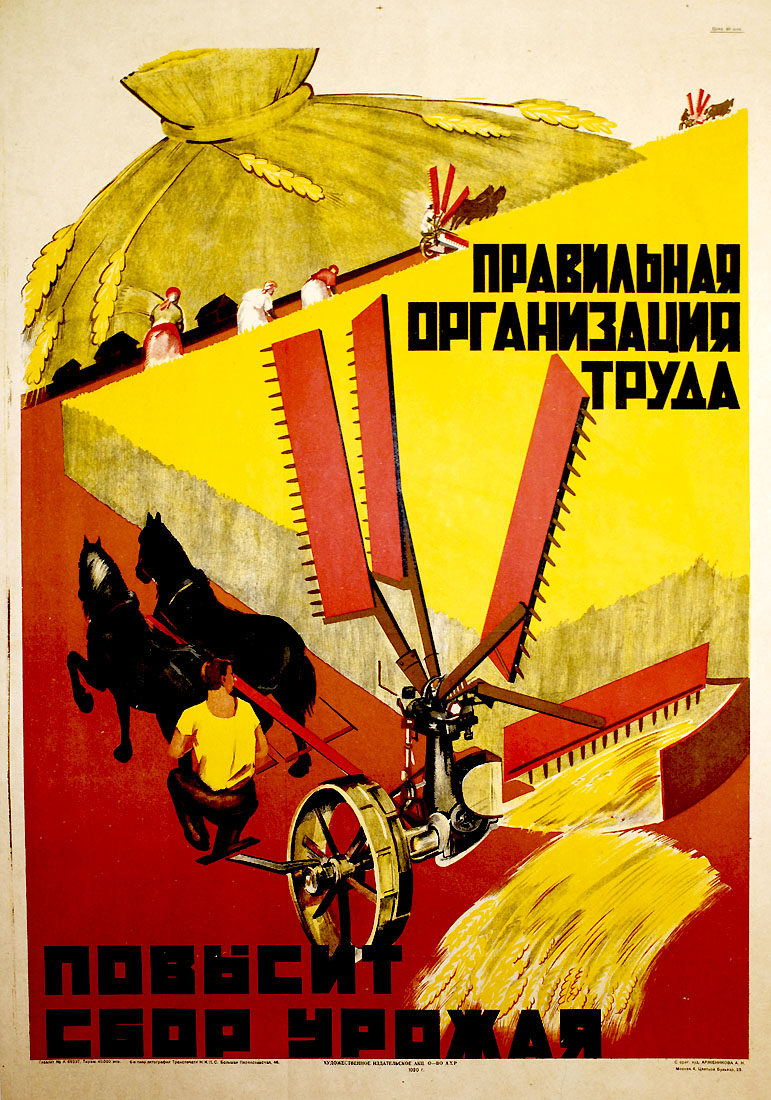 Artist: Arzhannikov, Aleksei Nikolaevich — Аржаников, Алексей Николаевич
Printer: Transpechat' of NKPS (People's Commissariat of Transportation and Communication) — Транспечать НКПС
Transpechat' (Transport Printing) was a state-owned trust that disseminated advertising and literature for the NKPS (People's Commissariat of Transportation and Communication). The trust oversaw a number of printers in the USSR and its headquarters was located in Moscow at 46 Bol'shaia Pereiaslavskaia Street.
Read More About This Printer
Publisher: A.Kh.R. (Association of Artists of the Revolution) — А.Х.Р (Ассоциация Художников Революции)
The Association of Artists of the Revolution was an artist cooperative from 1928 to 1932. From 1922-1928 it was called the Association of Artists of Revolutionary Russia. During the 1920s, the Association rose to prominence in the Soviet art world. It opened branches throughout the USSR, and it operated its own publishing house in Moscow at 25 Tsvetnoi Boulevard. The Association was abolished in 1932 when the government centralized a majority of independent arts organizations in the USSR.
Read More About This Publisher