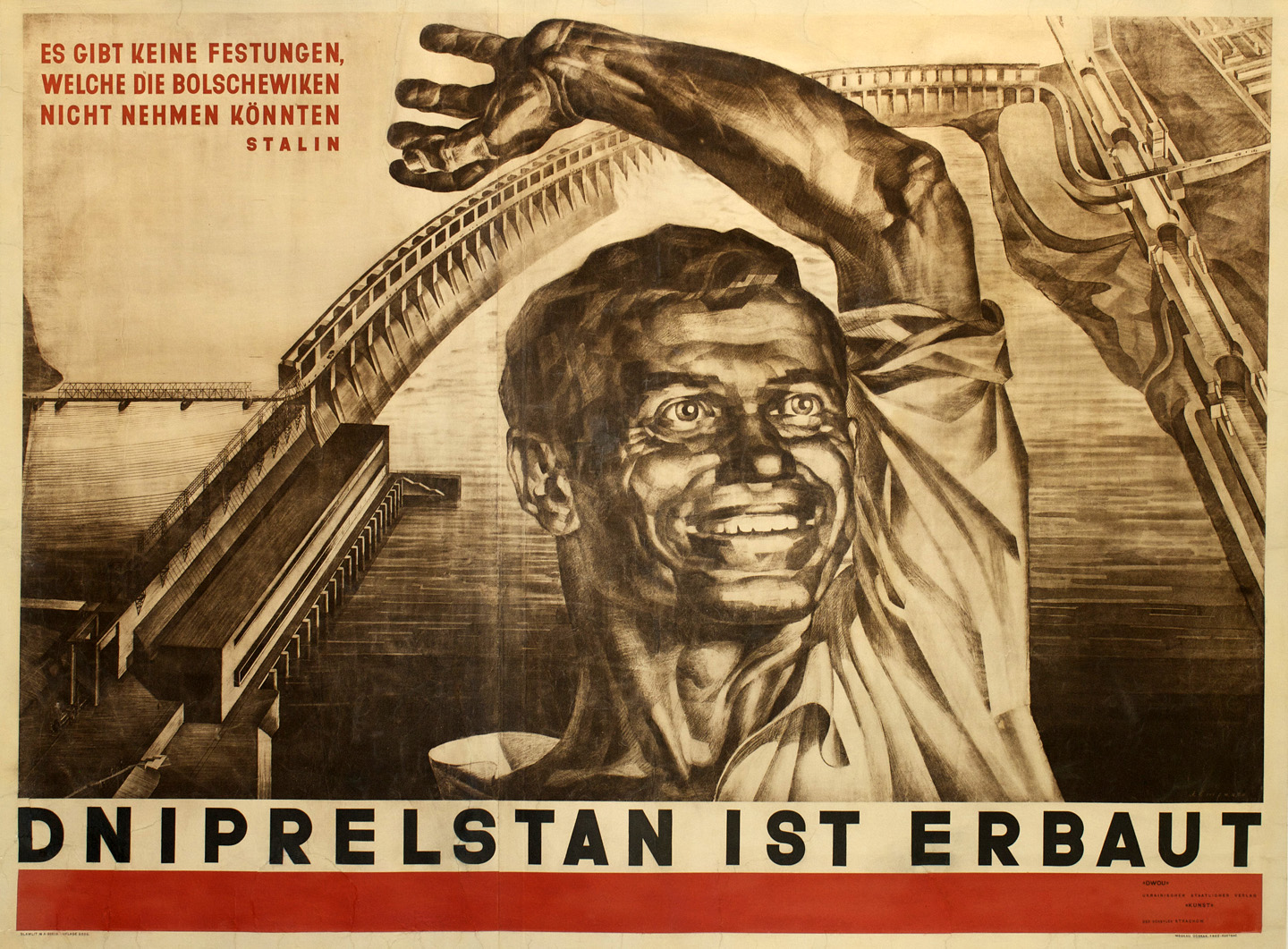 Artist: Strakhov-Braslaviskii, Adol'f Iosifovich — Страхов-Браславский, Адольф Иосифович
Adol'f Iosifovich Strakhov-Braslavskii attended the Odessa Art School where he studied from 1913 to 1915. From 1918 to 1921, he created political drawings for a number of newspapers and in this period, he also produced posters, dioramas and decorations for political celebrations. Throughout the Russian Civil War, Strakhov-Braslavskii contributed to the ROSTA (Russian Telegraph Agency) Windows office in the Don Basin. In 1921, he produced a series of thematic posters titled Azbuka revoliutsii [Revolutionary Affairs].  By the end of ...
Read More About This Artist
Printer: Goznak Printing Plant, Moscow — Типография Гознака, Москва
Prior to 1918, the printing of currency in Russia was carried out in the city of Petrograd (St. Petersburg) via the Imperial State Document Preparation plant. During the Russian Civil War, printing operations were moved to the city of Perm where a new plant for currency printing was established. During the course of the civil war, state currency was also printed in Moscow, Penza and Rostov-on-Don. To manage these locations, Goznak (Upravleniе fabrikami zagotovleniia gosudarstvennykh znakov), M...
Read More About This Printer
Publisher: Mistetstvo (Art Publishing House), Ukrainian SSR — Мистецтво (Искусство издательство Госкомиздата УССР)
Mistetstvo (Art Publishing House) was founded in Kharkov (Ukrainian SSR) between 1932-'34. It moved to Kiev in 1935. The publisher's chief output comprised of posters, portraits, artistic monographs and sheet music.
Read More About This Publisher