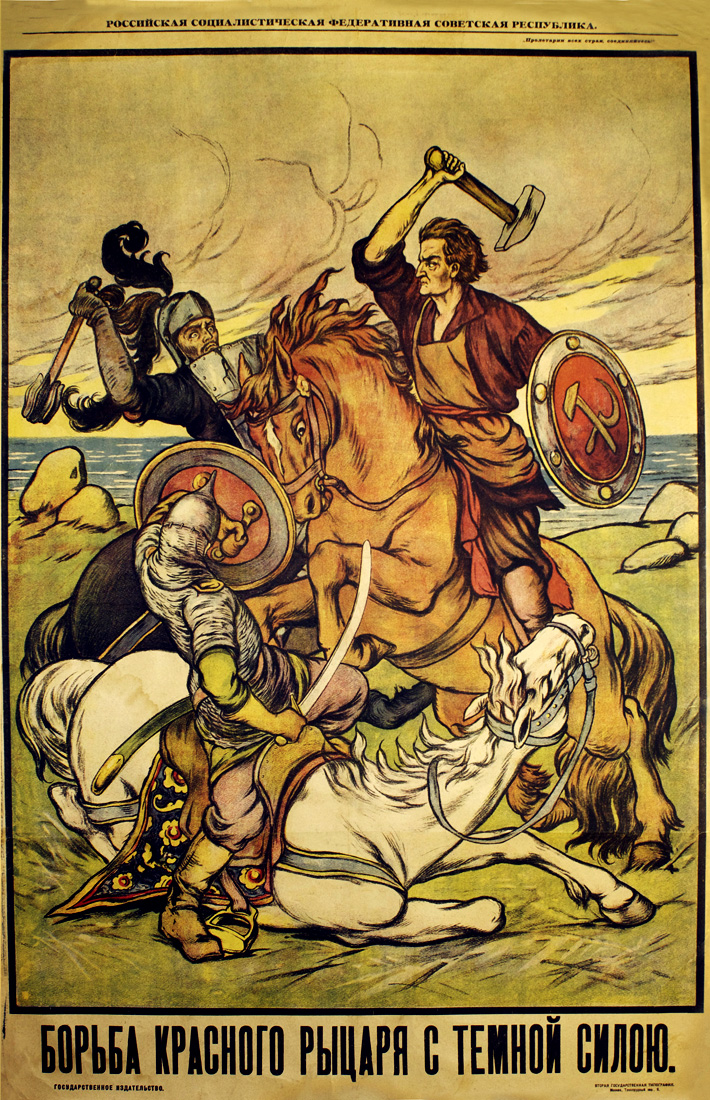 Artist: Zvorykin, Boris Vasilevich — Зворыкин, Борис Васильевич
Boris Vasil'evich Zvorykin was a graphic designer and book illustrator in early 20th century Russia. His rich illustrations are characterized by colorful and decorative details. Zvorykin is principally associated with the Neo-Russian art movement of the early 20th century. The son of a Moscow-based merchant, Zvorykin graduated from his core studies in 1892 and went on to study for one year at the Moscow School of Painting, Sculpture and Architecture. By 1898 his illustrations were published in ...
Read More About This Artist
Printer: 2nd State Typography Lithography Workshop, Moscow — 2-я Государственная Типография, Москва
The 2nd State Typography Lithography Workshop was located in Moscow at 9 Trekhprudnyi Lane. Prior to being nationalized, the workshop was the A.A. Levinson Partnership. Levenson's firm dates to 1881 when Aleksandr Aleksandrovich Levenson (1855-1922) acquired a speed press and began his printing operation. The firm expanded to 450 workers by 1913, and at one point, it operated six of Moscow's eighteen high-speed presses. During World War I, Levinson's business was subjugated under the Zemgorom (Chief Army Supply ...
Read More About This Printer
Publisher: State Publishing House — Государственный издательство
The State Publishing House had its origins in Imperial Russia as the Royal Print Yard of St. Petersburg. In 1917, the Soviets nationalized the print yard and requisitioned its presses. From requisitioning emerged the Publishing House of the Petrograd Soviet that was formed in the winter of 1917 by the Literary and Publishing Department of People's Commissariat for Education. In 1919, the State Publishing House in St. Petersburg changed its name to Petrogosizdat (Petrograd State Publishing) and in 1924, ...
Read More About This Publisher