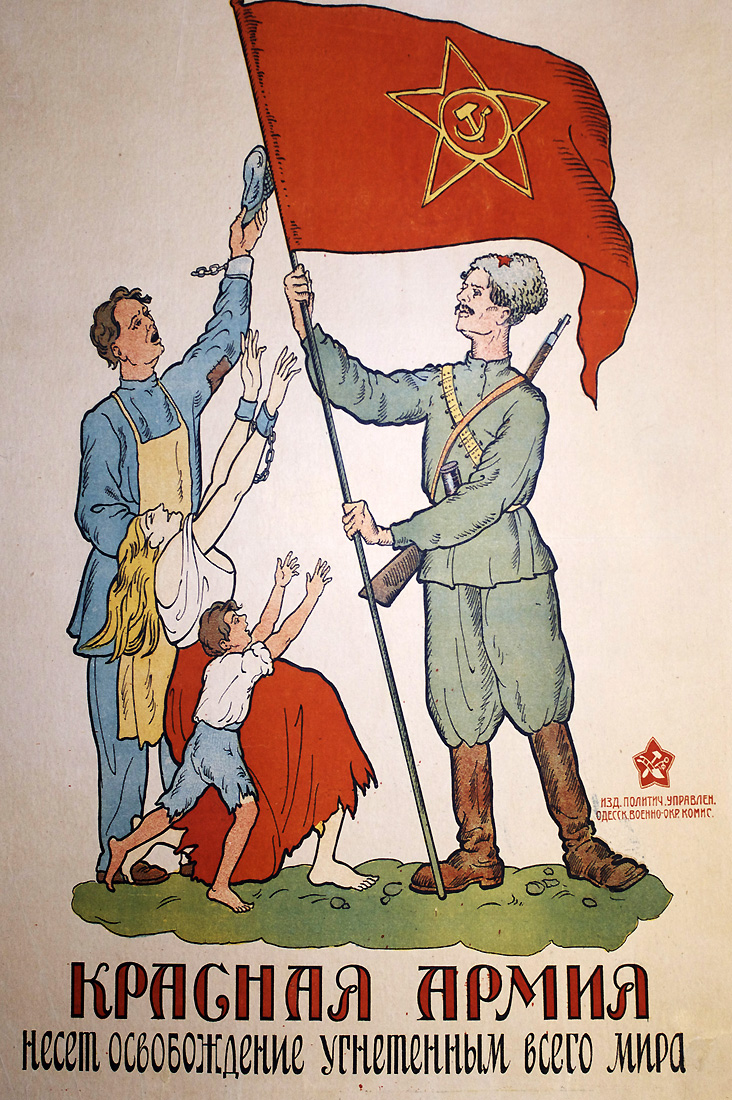 Artist: Artist Unknown — неизвестный художник
The artist's name on the poster is not indicated. By assigning Artist Unknown to a poster it also could mean the artist used a chop mark whereby no signature is seen thus rendering the artist's identity anonymous.
Read More About This Artist
Printer: Printer not indicated —
Publisher: Political Directorate of the Military Region [Ukraine] — Политуправление Военного округа [Украина]
The Military Region of Ukraine was formed during the Ukrainian-Soviet War that was fought from 1917 until 1921. The war was a conflict for the control of Ukraine and it was fought between Ukrainian nationalists and Polish-Ukrainian forces against pro-Bolshevik Ukrainians and Soviet-backed Russians. The Second Winter Campaign of 1921 (of the Russian Civil War) is generally recognized as the end of the Ukrainian-Soviet conflict. Historically, military regions came about during the Imperial Tsarist period to administer military ...
Read More About This Publisher