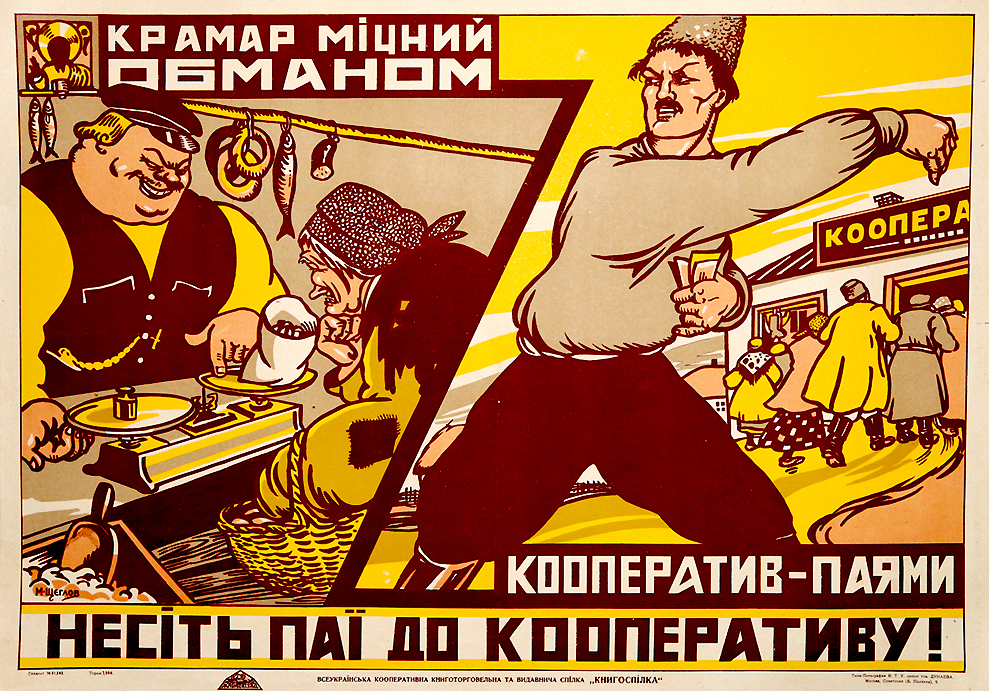 Artist: Shcheglov, Mikhail Mikhailovich — Щеглов, Михаил Михайлович
Mikhail Mikhailovich Shcheglov was a Soviet-based artist, graphic artist and painter. He spent his childhood in Siberia where he began submitting cartoons in Siberian newspapers and, his work appeared in the satirical magazine Siluetty Siberia (Silhouettes of Siberia). Shcheglov graduated from the Moscow Stroganov School of Art. He worked in Tomsk from 1906 to 1913 and from 1942 to 1944. The main focus of his work was graphic design for books. From 1923, Shcheglov resided in Simferopol', Ukrainian Soviet Socialist ...
Read More About This Artist
Printer: Typolithography of Geokartprom of the V.T.U. (Military Topographic Directorate of the Soviet Army), Moscow — Типо-Литография Геокартпрома В.Т.У. (Военно-топографическое управление), Москва
In 1918, the Soviets nationalized the Moscow printing works of brothers Wilhelm Theodor Mehnert and Herman Julius Mehnert at 9 Bol'shaia Polianka (later named Soviet Street). The building housing the printer was first occupied by the Julius Kirsten printing firm. Upon its nationalization, the Soviets placed Mehnert printing under Geokartprom, a State-owed trust of the Commissariat of Defense that centralized government-mapping projects. Geokartprom printed atlases and maps solely for military and government use. While it did map ...
Read More About This Printer
Publisher: Knigospilka (All-Ukrainian Cooperative Book Merchandising and Publishing Union) — Книгоспiлка (Всеукраинский кооперативный книжно-издательский союз)
Knigospilka was the All-Ukrainian Cooperative Book Merchandising and Publishing Union. Based in Kharkov, Ukraine, it operated from 1920 to 1929. While it occasionally published posters, its chief task was turning out books and literature for use in Consumers' Societies, Workers' and Transport Societies, and for the rural population in Ukraine. To that end, the publisher played a role in the implementation of Communist Party policy in the countryside. After 1922, Knigospilka concentrated on publishing informational literature concerning agriculture ...
Read More About This Publisher