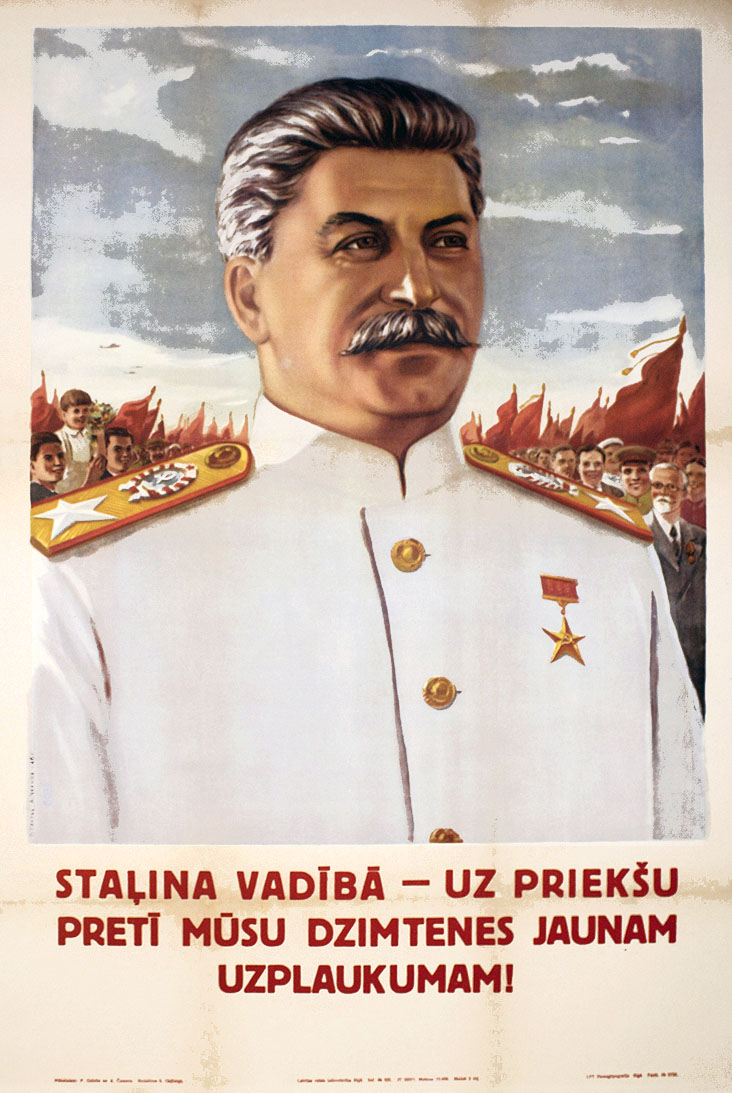 Artist: Golub', Petr Semenovich — Голубь, Петр Семенович
Petr Golub' attended the Moscow Institute of Fine Arts and graduated in 1938. His final work there was a large painting executed in gouache, The Dance of the Collective Farm Workers. Upon graduation, he permanently settled in Moscow. In 1944, he began to professionally participate in exhibitions; the first of such took place in Orenburg. He worked mainly as a poster artist but contributed illustrations as well to the journal Ogonek [Flame] (1947-1948) and he also produced ...
Read More About This Artist
Artist: Chernov, A. — Чернов, А.
Printer: LPT Typography, Riga —
Publisher: Latgosizdat (Latvian State Publishing House) — Латгосиздат (Латвийское государственное издательство)
Until World War II, Latvia had thriving publishing and printing industries. Between Soviet annexation in 1940 and the German occupation in 1941, Lativa's position as a European publishing hub drastically changed. Around 1940 Lativa's largest publisher, Liesma (Flame), was nationalized during Soviet annexation. The publisher became VAPP (Department of State Book Publishers and Polygraphic Enterprises) and was controlled as a state-run entity. From 1946-1964, VAPP was named Latgosizdat and in 1965, the publisher was re-named Liesma. It specialized in ...
Read More About This Publisher