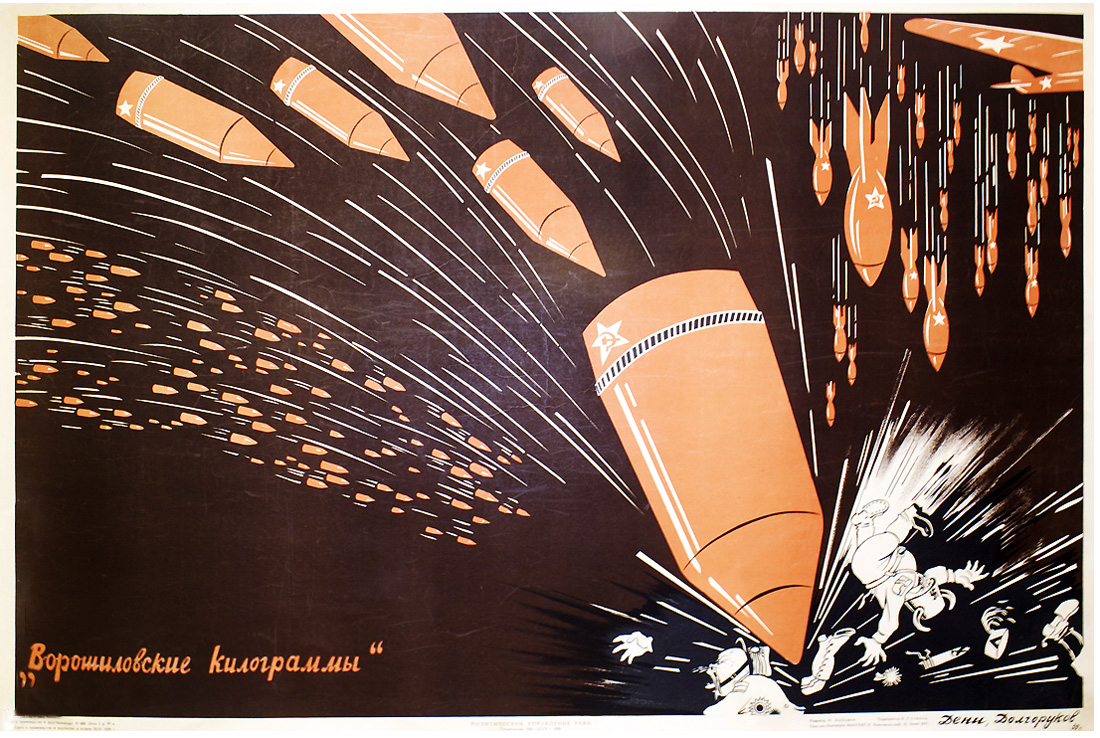 Artist: Deni (Denisov), Viktor Nikolaevich — Дени (Денисов), Виктор Николаевич
Although known for his characterizations and posters that he signed with the pseudonym 'Deni'; Viktor Nikolayevich Denisov never received formal artistic education. Around 1906, Deni began exhibiting at the annual exhibitions of the Society of Independents in Saint Petersburg, as well as at the Salon of Humorists. In 1910, he took private lessons in painting and drawing from the artist-portraitist Nikolai P. Ulianov and that same year, he became active in the field of political caricature, contributing ...
Read More About This Artist
Printer: Izostat Institute Typolithography Workshop, Moscow —
Izostat (All-Union Institute of Pictorial Statistics of Soviet Construction and Economy) printing workshop was located in Moscow at 9 Bolshoi Komsomol'skii Street. Izostat existed from 1931 to 1940. The Institute specialized in visual aids that enabled citizens to become familiar with statistical and numeric data put out by the government. From 1931 to 1934, the All-Union Institute was experimenting with Otto Neurath's Wiener Bildstatistik political economist. He was also the inventor of the ISOTYPE method of pictorial statistics method, th...
Read More About This Printer
Publisher: State Military Publishing House NKO, Moscow — Народный комиссариат обороны (НКО)
The State Military Publishing House NKO (People's Commissariat of Defense) was the publishing arm of the Commissariat of Defense, the highest military department of the Soviet Union from 1934 to 1946. The NKO merged with the People's Commissariat of the Navy in 1946 to form a single entity-- the People's Commissariat of the Armed Forces. The new organization was placed under the Ministry of Armed Forces of the USSR.
Read More About This Publisher