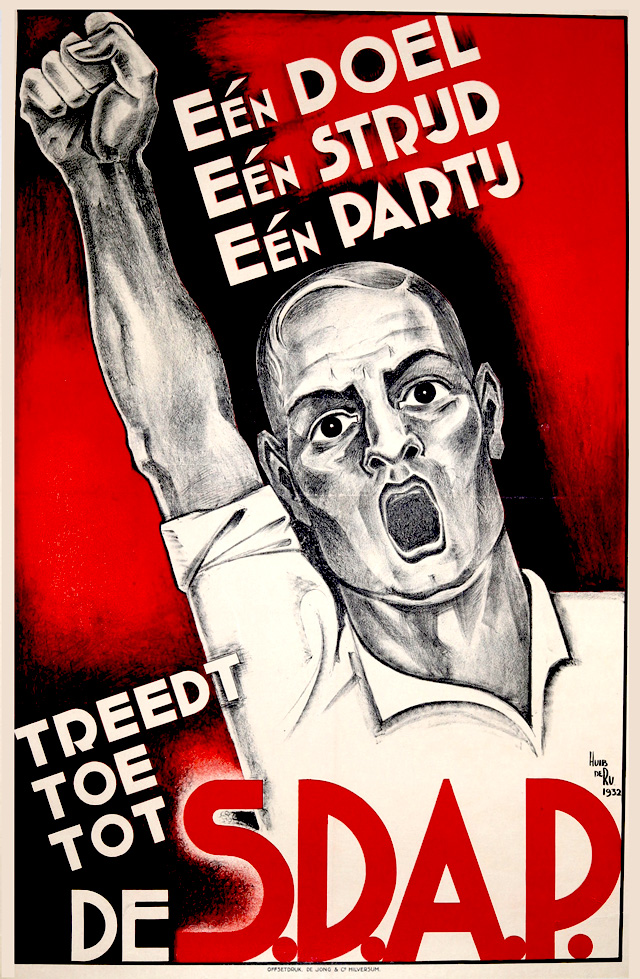 Artist: de Ru, Huibert Bernardus Wilhelmus (Huib) — де Ру, Хюйб
Huibert Bernardus Wilhelmus de Ru was foremost a painter and graphic artist but he also worked as a draftsman. He studied and worked with lithography, he created drawings and portraits, watercolor and oil paintings in addition to sandblasted, stained and glazed glass sculpture. As a professional artist, he used the name Huib de Ru when signing his work.
Read More About This Artist
Printer: De Jong & Co., Hilversum [Holland] —
De Jong & Co. was lithographic printer based in Holland. It was active between 1911 to 1994. The firm was considered to be an important European design hub in addition to it being a high quality, independent printer. During the 1950s and 1960s, De Jong & Co. experimented with printing techniques that propelled its standing in the world of international graphic design and visual arts.
Read More About This Printer
Publisher: Publisher not indicated —