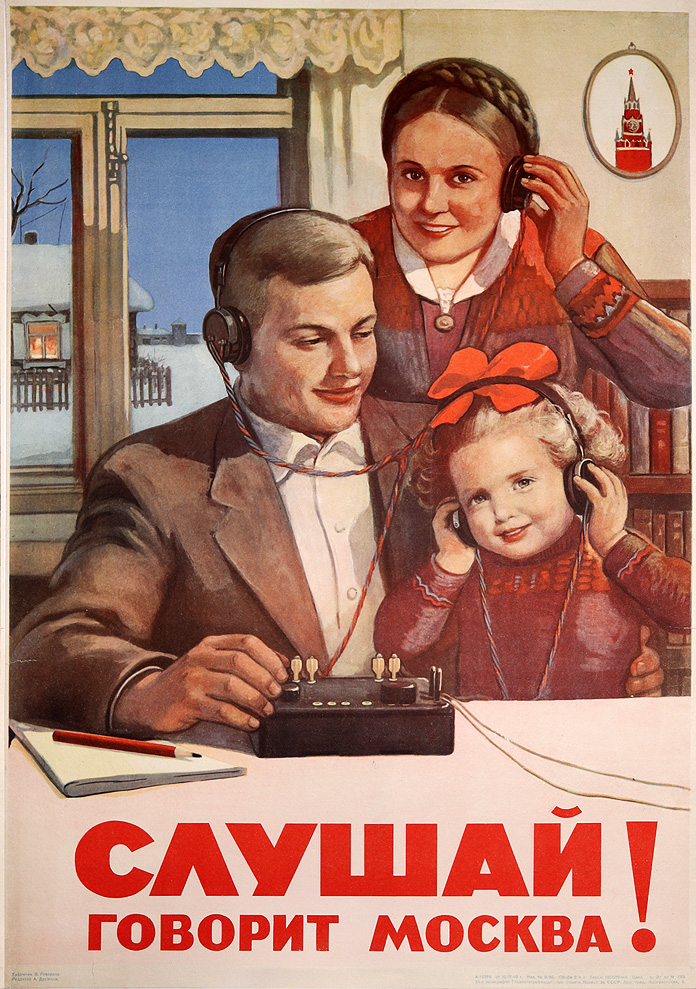 Artist: Govorkov, Viktor Ivanovich — Говорков, Виктор Иванович
Viktor Ivanovich Govorkov studied art in the studios of the Club for Soviet Workers in Vladivostok during the mid-1920s. From 1926 to 1930, Govorkov studied at VKhUTEIN [Higher Art and Technical Institute] in Moscow under the tutelage of Sergei Gerasimov where he concentrated in monumental art. His thesis at VKhUTEIN was a sketch for a panel intended for decoration on Red Square in preparation for the May Day festivities there in 1930. Upon his graduation he served in the Red Army.  His professional career began when he obtained a job as an illustrator at two Vladivostok newspapers. During the 1920s, Govorkov was active in book design. He began to exhibit professionally in 1931.
Read More...
Printer: 24th Lithography Workshop of Glavpoligrafizdat, Leningrad —
In 1924, the 1st State Lithography Workshop in Leningrad was named in honor of Mikhail Pavlovich Tomskii (1880-1936), head of the Soviet trade union and the head of the State Publishing House. In the mid-1930s, this workshop became the 24th Lithography Workshop of Ogiz. The significance of Glavpoligrafizdat (Main Administration for Matters of Polygraphic Industry Publishing and Book Selling) came about in 1949 as a way to oversee printing, publishing and book selling in the USSR. As a result, OGIZ (the Association of State Book and Magazine Publishers), the entity that previously administered state publishing, was dissolved and Glavpoligrafizdat was put under the Council of Ministries of the USSR, the main executive agency of the nation from 1946 until 1991.
Read More...
Publisher: Publisher illegible —