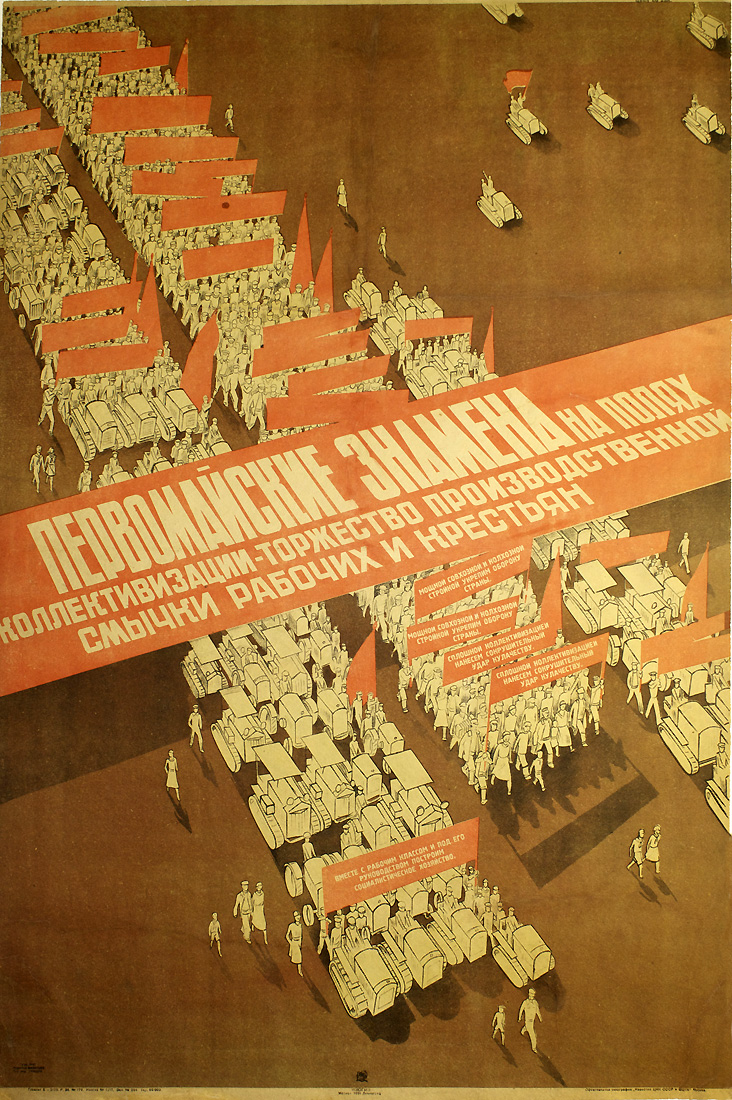 Artist: Ganf (Iang), Iosif Abramovich — Ганф (Янг), Иосиф Абрамович
Printer: Izvetsia (News) All-Union Central Executive Committee Typography Offset Print Shop —
The Izvestia (News) All-Union Central Executive Committee Typography Offset Print Shop was located in Moscow and it printed the Izvestia newspaper. Both Izvestia and Pravda (Truth) were the leading newspapers in the Soviet Union. One Soviet-era joke said, "there is no news in Pravda and no truth in Izvestia".
Read More...
Publisher: IzoGiz (State Publishing House of Fine Art), Moscow-Leningrad —
Izogiz was the fine arts section of Ogiz publishing. In 1963, Izogiz was re-named Sovetskii khudozhnik, "Soviet Artist".
Read More...