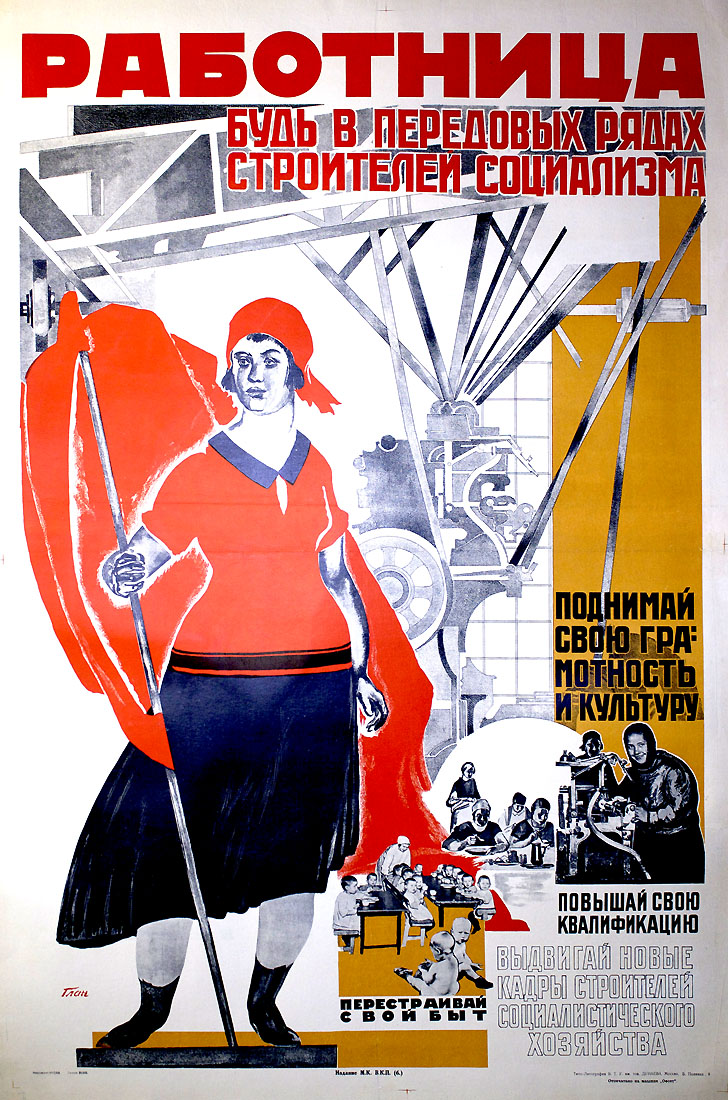 Printer: Typolithography Workshop of Geokartprom V.T.U. (Millitary Topographic Directorate) —
In 1918, the Soviets nationalized the Moscow-based printing workshop at 9 Bol'shaia Polianka Street (later named Soviet Street) belonging to brothers Wilhelm Theodor Mehnert and Herman Julius Mehnert. The building housing the workshop was founded by Julius Kirsten in the 1890s.
Read More...
Publisher: M.K.V.K.P. (Moscow Committee of the All-Union Communist Party Bolsheviks) — МКВКП(б)
In 1918, when the Bolshevik Party became the ruling party of Russia, their name was changed to the All-Russian Communist Party. They renamed the Party in 1925 as the All-Union Communist Party, subsequent to the founding of the USSR. In 1952, the Party changed its name to the Communist Party of the Soviet Union. The Moscow Committee was the main seat of the Party.
Read More...